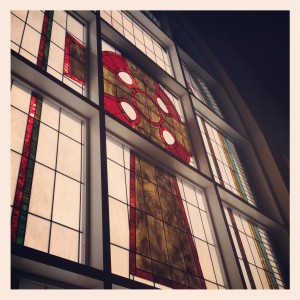 "In Christ alone, who took on flesh,
Fulness of God in helpless babe!
This gift of love and righteousness
Scorned by the ones he came to save:
Till on that cross as Jesus died,
The wrath of God was satisfied –
For every sin on Him was laid;
Here in the death of Christ I live.
There in the ground His body lay
Light of the world by darkness slain:
Then bursting forth in glorious Day
Up from the grave he rose again!
And as He stands in victory
Sin's curse has lost its grip on me,
For I am His and He is mine –
Bought with the precious blood of Christ."
~Lyrics from In Christ Alone by Keith Getty and Stuart Townsend
Oh friends.