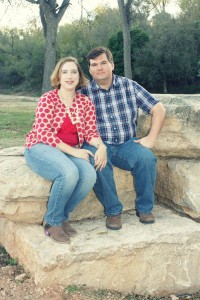 Hi!  I'm Leigh and I'm so glad that you've found us here at 5 Minutes for Faith. 
I am a pastor's wife and mother of three from small-town Texas. I am a part-time freelance writer and full-time homeschooling mama. In my spare moments you can find me curled up with a good book or knitting needles and a ball of yarn—and usually a piece of chocolate or two nearby.
I have enjoyed a life-long love affair with the word of God. I believe God transforms lives when we encounter him through his word. It is my joy to help women find their place in God's great story of redemption as we discover together what it looks like to live as daughters of the king.
I blog about faith, family, and kingdom living at My Life. His Story (www.leighpowers.com). You can also connect with me on Facebookor Twitter. Let me hear from you about the story God is telling in your life.