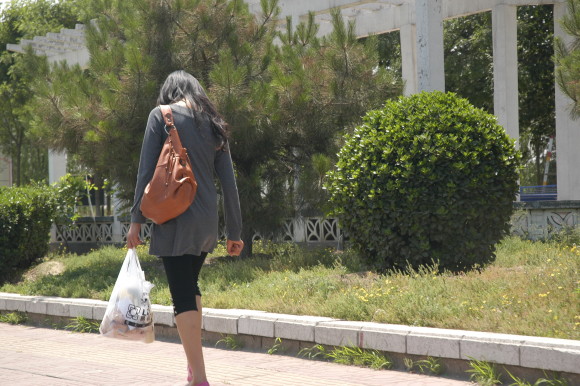 You. Yes you. The one who's had a hard week.
The one whose body aches. Whose heart hurts. Whose emotions bubble over.
There is hope. There is strength.
Stop for just a moment and breathe in words of hope from the One who is your strength.
There is Strength for Your Hard
"God's strength in your weakness is His presence in your life. ~Andy Stanley
The name of the Lord is a strong fortress; the godly run to Him and are safe. Proverbs 18:10
"Nothing on earth compares to the strength God is willing to interject into lives caught in the act of believing." ~Beth Moore
Don't be afraid, for I am with you. Don't be discouraged, for I am your God. I will strengthen you and help you. I will hold you up with my victorious right hand. Isaiah 41:10
"No matter where you are today, where you have been, or what you are facing tomorrow, be patient, knowing your God will strengthen you to stand firm." ~Mary Southerland
God is our refuge and strength, always ready to help in times of trouble. Psalm 46:1
"God never gives strength for tomorrow, or for the next hour, but only for the strain of the minute." ~Oswald Chambers
He helps tired people be strong. He gives power to those without it. Isaiah 40:29
"Our reliance on the Spirit is not intended to foster an attitude of "I can't do it," but one of "I can do it through Him who strengthens me." The Christian should never complain or want of ability and power." ~Jerry Bridges
We pray that the Lord Jesus Christ himself and God our Father will comfort you and strengthen you in every good thing you do and say. God loved us and gave us through his grace a wonderful hope and comfort that has no end. 2 Thessalonians 2:16–17
May you be blessed with all the strength you need for this moment in your life.
Please share your prayer needs, our team would be blessed to pray for you.
Now it's time for Faith 'N Friends Blog Hope
Top Posts from Week #7
A Glimpse of His Glorious Love in Eyes Almost Mine – But Better
@ Embracing His Will
Those Bad Haircut Moments of Our Sin Life 
@  Showered in Grace
Gather // Five Minute Friday 
@ Barbie Swihart
Thanks so much to everyone who shared a link!
Welcome to the Faith 'N Friends Blog Hop #8
We're so glad you're here!
This is a place to share faith, make friends, and have fun.
If you've never done a blog hop before they are super easy.
Scroll to the bottom of the list and click the Add your link button.
Add the Faith 'N Friends button to your post or sidebar.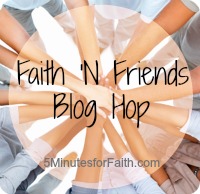 [inlinkz_linkup id=505754 mode=1]
Photo Credit