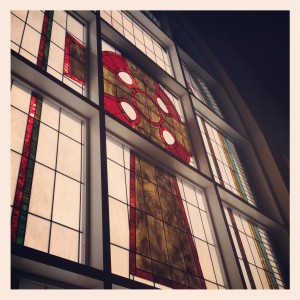 "In Christ alone, who took on flesh,
Fulness of God in helpless babe!
This gift of love and righteousness
Scorned by the ones he came to save:
Till on that cross as Jesus died,
The wrath of God was satisfied –
For every sin on Him was laid;
Here in the death of Christ I live.
There in the ground His body lay
Light of the world by darkness slain:
Then bursting forth in glorious Day
Up from the grave he rose again!
And as He stands in victory
Sin's curse has lost its grip on me,
For I am His and He is mine –
Bought with the precious blood of Christ."
~Lyrics from In Christ Alone by Keith Getty and Stuart Townsend
Oh friends. It's Resurrection Day tomorrow-Good Friday is behind us, the bleak and the dark as God turned His back on His only Son, hanging dead on a cross. For you. For me.
Our salvation, our reconciliation with our Creator, our victory-it all turns on the moment the empty tomb is revealed. The before and the After.
 For while we were still weak, at the right time Christ died for the ungodly. For one will scarcely die for a righteous person—though perhaps for a good person one would dare even to die—but God shows His love for us in that while we were still sinners, Christ died for us. Since, therefore, we have now been justified by His blood, much more shall we be saved by Him from the wrath of God.  For if while we were enemies we were reconciled to God by the death of his Son, much more, now that we are reconciled, shall we be saved by his life. More than that, we also rejoice in God through our Lord Jesus Christ, through whom we have now received reconciliation (Romans 5:6-11)
Glory in this Resurrection Day, my dear friends. Rejoice. Rejoice in God through our Lord Jesus Christ. 
Molly
 Now it's time for Faith 'N Friends Blog Hop
Top Posts from Week #10
Extravagant Grace
by Beth Willis Miller
21 Things I Would Tell My Teenage Self
@  Tell a Better Story by Yolanda DeLoach
Resurrection Sunday – Easter – Looking to the Cross
@ Glorifying Him by Debbie
Thanks so much to everyone who shared a link!
Welcome to the Faith 'N Friends Blog Hop #11
We're so glad you're here!
This is a place to share faith, make friends, and have fun.
If you've never done a blog hop before they are super easy.
Scroll to the bottom of the list and click the Add your link button.
Add the Faith 'N Friends button to your post or sidebar.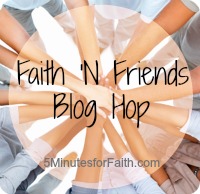 [inlinkz_linkup id=512900 mode=1]