Deb Wolf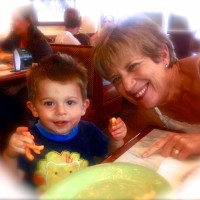 Hi – I'm Deb, wife, mom, "gram," and busy blogger.
Besides my role as Managing Editor here at 5MFF, you will find me at Counting My Blessings, where I write about living as a follower of Jesus through everyday challenges. You can also find me at the HomeGoods Design Happy Blog to pick up tips and ideas for decorating on a budget. In 2010, I shared my personal happiness project in Woman's Day Magazine and WD Happiness Blog.
I am thankful and blessed to serve in ministry beside my husband, Blake, and we invite you to visit our internet prayer ministry – Pray for You.
To read more about Deb, please click here.
Barbie Swihart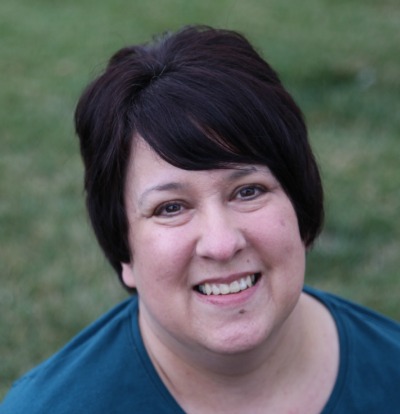 Hi – I'm Barbie, I live in Northern California with my husband of 25 ears and our four children. I work full-time as the Pastoral Assistant at my church, which my husband and I helped to plant over 17 years ago.
I enjoy teaching my 4-5 year olds in Sunday school, and minister in my local House of Prayer as a singer and intercessor.
I openly and honestly share from my heart about what God is speaking to me through His Word in order to bring hope and encouragement to others…
To read more about Barbie, please click here.
Dawn Paoletta

I have been married to my BFF for 20 years I am a wanna be domestic diva, dedicated mom, an absolutely reluctant homemaker, hawk-eyed Personal Trainer, and one very enthusiastic & inspired Group Fitness Instructor, most days.
I am believer, follower and lover of the One True Living God, my Lord and Savior Jesus Christ, in whom all things and ALL people were created.
To read more about Dawn Paoletta, please click here.
Genny Heikka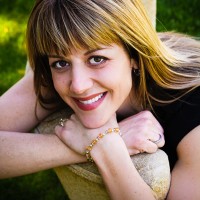 Hi, I'm Genny. I live in California with my husband and two kids, where I try to balance writing with motherhood. I am an author, speaker, blogger, and coffee lover.
Stop by my blog and share a cup or follow me on twitter.
To read more about Genny, please click here.
Kelli

Like my life I am a beautiful mess because I am Loved by the Author of this divine story I live in. When I was 21 God's love broke into my life and I have been captivated ever since. My life for the first time had meaning and purpose, and I knew from that moment on that I wanted to make it count! The beauty and truth of His words in James 4:17 sank deep into my soul and have grown into an un-relentless passion to live-love in the everyday moments of this life and to live in focus of eternity.
To read more about Kelli, please click here.
Laura Rath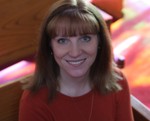 Hi, I'm Laura Rath and I'm excited to be a part of the 5 Minutes for Faith team! I live in Iowa with my husband and daughter, and I work in church ministry.
Although I have always been a Christian, my faith journey over the past few years has been more fulfilling than ever. I have grown closer to, and more dependent on God than I have ever been, and I love it! As I grow closer to Him, I become more passionate about instilling my faith in my daughter, and sharing what He means to me with others.
To read more about Laura, please click here.
Mandy

Hi ladies! I'm glad you're here.
I'm a homeschooling mama of three girls, aged 11, 9, and 6, and one 2 year old son. My Mr. Tall, Dark and Handsome and I are approaching our 13th wedding anniversary. We brave the change-on-a-dime weather of mid-Michigan.
To read more about Mandy, please click here
Mary Hampton

I'm a "midlife-mom" to two boys, ages 7 and 4. My husband and I will celebrate our 16th anniversary this summer. We've lived in all the west coast states and once again call California home.
Prior to focusing on being a wife and mom, I held jobs ranging from vacuum cleaner sales to TV news production to Dean of Girls at a boarding school to HR Director.
I suppressed my own dreams of writing for many years, figuring my sister was the 'real' writer in the family. But God prompted me to pursue publication a few years ago and, while there's been a lengthy gap in my publishing history, He never let me move completely away from putting my heart for Him into words…
To continue reading about Mary, please click here.
Melanie

I'm so glad to meet you here. I've had the opportunity to be a psychologist, professor, author, and speaker, but nothing compares to the joy I've had in being a mom.
I've been married to my best friend for over 20 years and we have six children ranging in age from 7 to 16.
To read more about Melanie, please click here.
Nikki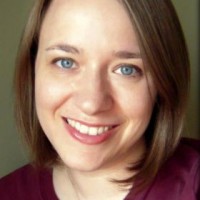 Hello and welcome to 5 Minutes for Faith! I can tell we have a lot in common. For here you are, with the limited free time you have, striving to find encouragement and camaraderie that also points you to the arms of our Savior.
My friends call me Nikki and I'd be honored if you would do the same. I am simply a loved wife, blessed mom, mere child saved by grace who strives daily to live like I deserve it.
Home for me is found with my husband of 13 years and our 4-year-old son in the ever-changing climate of Minnesota. Before my role of mother, my favorite jobs included teaching piano and working in interior design. I have a hard time saying no to anything with peanut butter and chocolate and if we meet for coffee, a chai tea latte will be in my cup.
To read more about Nikki, please click here.
Susan Stilwell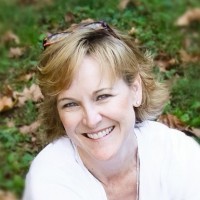 Susan Stilwell is a wife to Steve, mom to Scott and Sarah. After that, she writes, teaches, blogs and speaks.
One of Susan's favorite things to do is to chat over coffee. And don't forget your smartphone and laptop — this former programmer is full of helpful hints!
You can connect with Susan on her website, Twitter, or Facebook.
To read more about Susan, please click here.
Susie Klein
Susie Klein
Susie Klein is a 50-something California woman who embraces freedom in life and has been married to the love of her life for 35 years, raised two sons and is currently enjoying the empty nest. After over 25 years in vocational ministry she is now a freelance writer with encouraging articles in various online magazines and devotionals in The Secret Place Devotional Magazine. She would love to stop freelancing and just write consistently for one or two great sites. Slightly addicted to Facebook and blogging, you can always find her at Recovering Church Lady. Writer Website: http://susieklein.wordpress.com/