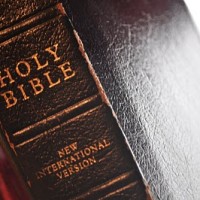 I have been reflecting on God's goodness over the past couple of months. There are so many ways that He has blessed, encouraged, brought healing, provision, strength, hope and joy to my life. In all of these areas, I have seen His immeasurable goodness towards me and I am so grateful.
Over the last couple of days I have been meditating on this Psalm:
Taste and see that the LORD is good; blessed is the man who takes refuge in him. (Psalm 34:8 NIV)
I don't just want to SEE the goodness of the Lord, but I want to TASTE it!