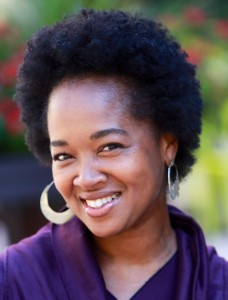 I had to rewrite my about page. Driven by my New Years resolution to finally publish a book – I wrote a long,drawn out, yawn of a page all about – me. Really, it quite sickens me. Me. I'm fabulous. Look at me. This page annoyed ME. I was so focused on pushing myself to this self-imposed next level that I forgot to really share myself – the me that is only truly found in Him.
I'm the girl who loves Jesus. The girl who became a coffee drinker at 6, enticed by the silky sips found at the bottom of her mamas' still warm cup. The girl who'll dance for Him until she's splendidly silver-haired, even if she has to start her very own seniors chair dancing ministry. The girl whose idea of a perfect morning is fresh baked scones and the read aloud of the week – the lovelies cozied up around me on a well worn couch …drawing, listening, waiting their turn to read. The uber-traditional, pseudo-modern woman that chose to be a help meet to her best friend and homeschooling mama to their lovelies. The girl, even, who cried in the secret place with her heavenly Father as He denied her request to give birth for 14 years.
Maybe I was so happy to have felt released to share the story that I forgot… it wasn't my own. You can read more about that here.
So…everything I wrote in my first about page is true. I'm a former professional dancer – now dance minister. I design clothing, dabble in holistic health , and am passionate about postpartum care. I'm a novice writer. I am fulfilling my passions in all these areas by His grace. But first and foremost I am a daughter of the King and I'm finally learning to let that title define me publicly.
Wow… growth is constant and sometimes painful. The dancer in me knows well. Elongate. Stretch. Bend. Twist. Higher and higher He calls. Physically taxing but well worth the end result. Me…transformed. His maiden. I am a living testimony in process.
I love people and joyfully serve. I'm passionate about marriage, motherhood, nutrition and my faith. I've discovered part of my journey of faith includes initiating loving dialogue on race in the Christian community from time to time. I hope you'll join me in those discussions. I love to share how the Lord worked in my life through infertility and adoption. You may be in process of living your own miracle. I'd be honored to walk, wait and believe with you. Feel free to share your dreams, struggles,concerns and delights – this is about community and our connection is priceless. I pray you'll find encouragement, inspiration – a fellow warrior and friend to share the journey – leading you always…..to hope.