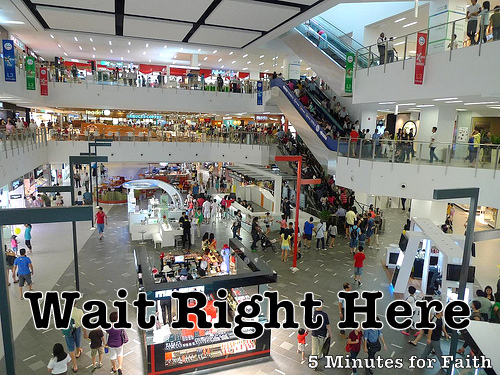 Mom moments are full of teaching experiences and some of them even benefit our children.
One of my mom moment memories happened when our son was about 3 years old. I had taken him to the mall to burn off a little energy. We were having fun just walking around and looking at store windows when….
All of a sudden he looked up at me and said, "You wait here Mommy, I'll be right back."
He started to run off and for just a moment I was speechless. Thankfully, I regained my senses and yelled,  "I don't think so! Come back here right now!"
Thankfully He turned on his heels and returned.