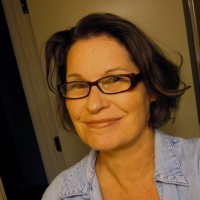 Hi new friends, I am Susie Klein and I am so excited to be part of this beautiful website and community! Finding genuine community online has been one of my favorite and most surprising treasures about being a blogger and freelance writer.
I have a great husband of 35 years, two grown sons, an adorable daughter-in-law and a goofy dog named Layla. After living in and loving Northern California my whole life, we will be moving to the big state of Texas in 2014! New places, new faces and brand new adventures await! (Any advice you can give me about this transition is most welcome!)
I have been a shoe sales-lady, pre-school teacher, receptionist, pastor's wife, and ministry school co-founder. Through it all, I have always been a writer. Now that I am a freelancer and professional blogger, I am able to pursue my love for the written word and the beautiful way it can lift up and inspire the reader. I hope that my words here will feel like a personal letter from me to you, chatting about our amazing, shocking, fun and glorious God.
Susie
My Blog: Recovering Church Lady, please come over and visit.
My Freelance Writer Website:  HYPERLINK "http://susieklein.wordpress.com/" http://susieklein.wordpress.com/