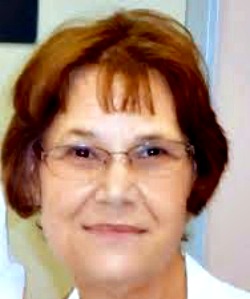 Hi, I am Diana. I am loved by God and asked Jesus in my life when I was eleven years old. My mom and grandma taught me to love Jesus. My dad will be 90 in July and he is a Southern Baptist minister. He still preaches in Oklahoma when asked. One of my first guest blog spots was shared on BonnieJWallace.org and I wrote from a sermon I heard him preach in May of 2014.
I am married to Doug my high school sweetheart. We have been married forty-four years, not always happily married. We have two sons, Randy and Dale. They are both married and each have three children so we have four grandsons and two granddaughters.
The last two years we have been living with my husband's mother in Ramona, California. We have been caring for her as she has poor vision. Her other son is here from Oklahoma so in April we are going to move to Santee, California and live in our fifth wheel for six months or so.
I returned to school as an adult and became a Registered Nurse and did not stop until I obtained my Master's Degree in Nursing. I work full-time at a local hospital in San Diego as a Hospital Case Manager. I have the best job. I am able to help patients with their discharge plans.
My writing started with journaling my prayers. I started blogging because of the blog hops at Proverbs 31 Ministry. In 2013, I submitted my weight loss story to Tracie Miles and it is published in Chapter 12 of "Your Life Still Counts." I have lost 110 pounds. My first blog was written under Diana157's Blog. I started my current blog in 2014. My current blog is Fearfully and Wonderfully Made.
I serve in a ministry, Freedom in Christ in Escondido, CA. My heart is helping women find freedom in Christ. I have a faithful writing partner, her name is Tory, a West Highland Terrier. I love to read God's word, blogs, and Christian books. I volunteer for Proverbs 31 ministry as an online small group leader. I love to play with my grandchildren, write, and sew in my spare time. I hope to publish a children's book someday. Soon my other past time will be feeding the ducks at Santee Lakes.