Soul, do you feel far way from God?
Do you know the comfort of God's presence when days are hard or do feel He has left you on your own?
Do you know the healing of His touch or do you feel brittle with a thousand cracks from wounds that never seem to heal?
What we think about God
has everything to do with how we relate to Him.
For the child of God, He is always constant within. We often forget this, relying on feelings rather than faith. Strong emotions can reveal what we are really believing in the moment. They can uncover the fact that we are not truly relying on Christ as our source for life, value, and security.
Full and complete, God has no need or lack. He doesn't enter into relationship with us with any ulterior motive or manipulation. Sometimes we think God responds like we do.
"For as the heavens are higher than the earth,
So are My ways higher than your ways And My thoughts than your thoughts.
–Isaiah 55:9
He is for us with a fierce love. He holds nothing back, not even His Son. Inviting us into His strong embrace with the breath of life, He gives energy to all that we do–simply that we might know Him as our true source of life.
For in Him we live and move and have our being—
Acts 17:28.
When Christ is not our source, we struggle to make it on our own.
It is so easy to depend on our own strengths and abilities to make our way in this life. Isn't it tempting rely on our thoughts and feelings to solve a problem or respond to a situation? Other times we depend on others to meet our needs, rather than trust Christ as our source for every need. Our abilities and relationships have value, but when they take the place of relying on God's truth and provision, we aren't walking in the Spirit.
If we live by the Spirit, let us also walk by the Spirit. 

–Galatians 5:25
Truths to Strengthen our Soul
Learning to truly live and move in Christ, we can know His fulness on a moment-by-moment basis. In the midst of it all He is with us. This is amazing grace in it's most practical form.
The holy dwelling places of the Most High.
God is in the midst of her, she will not be moved… from Psalm 46
When we are worn out, He is our strength.
Yet those who wait for the Lord will gain new strength; 
They will mount up with wings like eagles,
They will run and not get tired, 
They will walk and not become weary.--Isaiah 30:31
When confidence flounders, He  is our stability.
For the Lord will be your confidence and will keep your foot from being caught.–Proverbs 3:26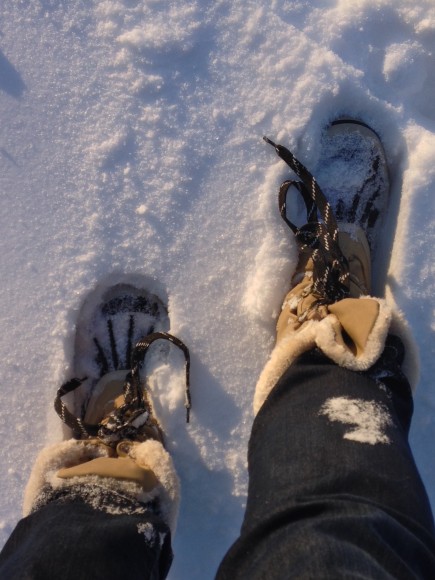 When our soul aches and feelings run rampant, He  is comfort.
"As one whom his mother comforts, so I will comfort you; And you will be comforted…–Isaiah 66:13
We are beautiful containers, lovingly designed to receive. He is the provision for every need.
And my God will supply all your needs according to His riches in glory in Christ Jesus. –Philippians 4:19
How about you?
Sweet friend, are you relying on your own efforts or the approval of others to affirm your value? Has your heart run dry from trying to meet your needs with everything and anything but Christ, our true source of life?
It is God's fulness that we need, not our own  efforts to prove ourselves.
Rest, my soul, you can relax. God's got this.