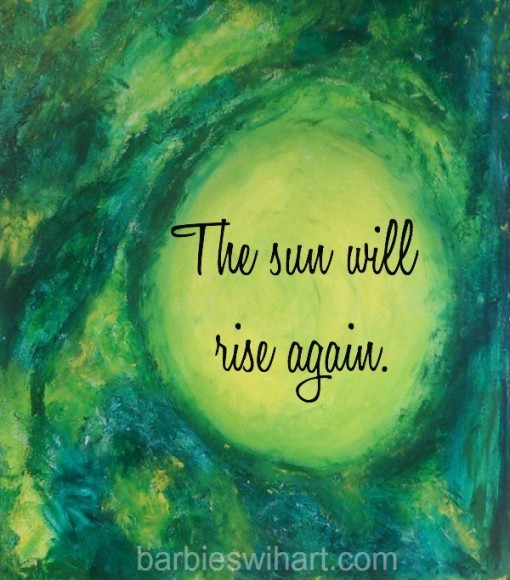 I have been praying and asking the Lord what He would have me to share with you today. I believe I am suppose to share this piece of art which I did a couple of weeks ago. When I was painting it, I heard simply, "The sun will rise again." I was sensing His overwhelming peace at the time, resting in His promises of hope and healing, as I reflected on His love towards me.
Tonight He gave me these words for you. I pray they might encourage you on your life's journey.
The Sun Will Rise Again
by Barbie Swihart
Beloved One,
I know not the ache in your heart.