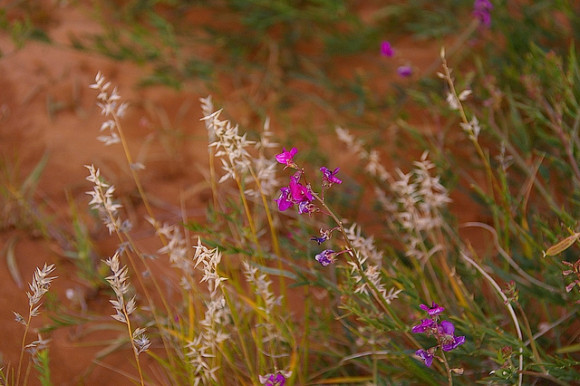 I'm currently struggling through a season of uncertainty. It's not just one thing, but several things that are threatening to move me out of a place of security and into a place of full dependance on God to bring me through. I believe that He will. I know that He promises to never leave me nor forsake me. His plans are to prosper me and not to harm me.
But every now and then I fall out of trust. I doubt His plan while worrying about where the next dollar will come from. I fret over change and the unknown. It's uncomfortable. When Jesus called to Peter to come to Him on the water, I'm not sure Peter believed that he could. In that moment, Peter fell out of a place of trust, took His eyes off of Jesus, and began to sink.
And Peter answered him, "Lord, if it is you, command me to come to you on the water." He said,"Come." So Peter got out of the boat and walked on the water and came to Jesus. But when he saw the wind, he was afraid, and beginning to sink he cried out, "Lord, save me."  Jesus immediately reached out his hand and took hold of him, saying to him, "O you of little faith, why did you doubt?" (Matthew 14:28-31)
It would be easy to allow fear to overtake me in my current circumstances. The changes that are on the horizon are huge. They are things that could very well lead me to the pit of despair, if I allow them to. I want to remain steadfast and full of faith that God will make a way where there seems to be no way. I want to keep my eyes on Jesus, not on my circumstances.
So, how do I remain steadfast in a season of uncertainty?
Prayer. I purpose in my heart to commune with the Father daily through prayer. God cares for me and desires to bring peace and remove all anxiety. As I pray and ask the Father what He is doing in the uncertainty, I know that He will answer.
Praise.  Praise and worship is how I best connect with God. It doesn't take me long to "get into the worship zone" once the music starts. When life gets overwhelming and I can't see in front of me, worship music that speaks of the promises of God and His love for me keeps me grounded and aligns my heart with the truth of His Word.
Position.  I position myself in a place of faith by remembering His promises. Every time the enemy tells me otherwise, I remind him, "God is good", "God will never leave me", "God has a plan for my life" and so on. I keep my eyes fixed on Jesus as I remind myself of who He is and who I am in Him.
The steadfast love of the Lord never ceases;
   His mercies never come to an end;
 they are new every morning;
    great is your faithfulness. (Lamentations 3:22-23)
In times of uncertainty, I will remember three things:
God loves me and His love for me will never end.
God is merciful and His mercies are unceasing.
God is faithful. He is always faithful.
How do you remain steadfast in times of uncertainty?