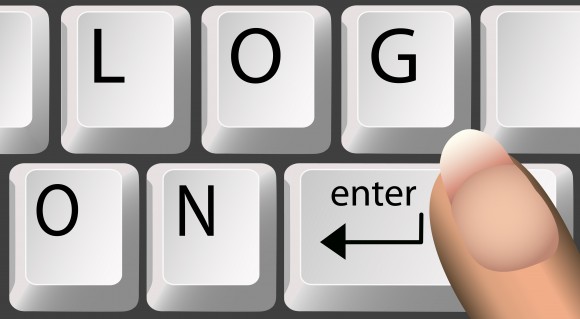 Last week, when my kids were still in school, I took my car to the dealership to get it serviced. When I went into the waiting room, I found a table to sit at and got my laptop out. I clicked to connect to the wireless network and smiled at the thought of an uninterrupted hour of getting things done online.
But then an error popped up on my screen, saying I needed a password to log in. I tried clicking on the network again. It still didn't work.
I got up and went to the front desk and asked if there was a password I should use. The man at the counter said he'd look into it. I thanked him and went back to my computer. And waited, frustrated that I couldn't get anything done.
Another person who worked there came over to help. Then another. And finally, after they reset something with the network, I was able to get on-line and get a lot accomplished.
The whole situation made me think…
I'm SO glad that God's not like computers. That he's always on-line. Like it says in Deuteronomy 31:6:
"He will never leave you or forsake you."
How awesome that God doesn't require a password to communicate with Him. Or a complicated login process to feel His love. All we need to do is come to Him.
The frustration I felt when I couldn't get online — when I couldn't get anything accomplished — is a lot like the frustration I feel in my life when I forget about God. So many times I've hit a wall or faced disappointment, only to realize I'd been flying solo, ignoring the love and peace God offers. Forgetting that He's there for me. And similar to those people in the dealership who helped me connect to the network, sometimes God sends people into our lives to help us connect to Him.
His love can make such a difference in the situations we face, whether it's success or failure. Sickness or health. Comfort or hardship. And knowing God's promises of love, peace, and hope can put the problems we face in a whole new perspective.
So whether you feel close to God right now, or a million miles away, just know that He's there for you.
He's on-line and available 24 hours a day.
All you need to do is "log on".
Photo Credit