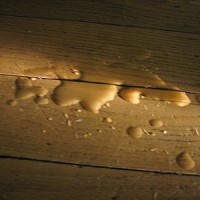 Our children are in the process of potty-training our two and a half year old grandson. He is a willing and happy learner, but he is definitely still in a work in progress. A few weeks ago they shared the following story with me:
"Your grandson is trying, but lately when he misses his potty chair and leaves a little puddle on the floor, he goes and finds Zoe. (Their new puppy, who is still little enough for a two and a half year old boy to carry and is still in training herself).
JJ carries Zoe to the puddle, puts her nose by it, and scolds her. LOL"
Are you ever like JJ? I certainly know I am at times. I love blaming someone else for my puddles (figuratively speaking of course):
I only listened to the gossip. I didn't share it.
I lost my temper, but that only happened because . . .
If my neighbor hadn't given us those cookies, I would have eaten healthy today.
If the kids would only clean their rooms . . .
If my calendar were not so full, I would find time to . . .
God in His Word tells us to confess our sins and to receive the blessing of His forgiveness:
If we claim to be without sin, we deceive ourselves and the truth is not in us. If we confess our sins, He is faithful and just and will forgive us our sins and purify us from all unrighteousness. ! John 1:8-9

For I do confess my guilt and iniquity; I am filled with sorrow for my sin. Psalm 38:18
God's amazing grace! How blessed we are that He is always faithful to forgive us when we come to Him confessing our sins. 
It is tempting to blame someone or something else for our "puddles," but our Lord invites us to to bring our guilt and shame to Him, and He is always faithful to forgive.
  Lord, who is a God like you?
      You forgive sin.
   You forgive your people
      when they do what is wrong.
   You don't stay angry forever.
      Instead, you take delight in showing
      your faithful love to them. Micah 7:18