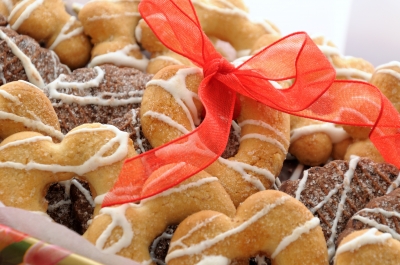 Written by Guest Contributor – Barb Raveling
I was driving down I-90 throwing cookies out the window at 75 miles per hour. My husband and I had just gotten married and were heading back to Montana in our little green Datsun pickup.
It was the only way I could keep myself from eating all the leftover wedding cookies.
I've had a problem with overeating since I was young – back in the days when they used to call me Butterball. Eating was that one thing in life I thought I'd never be able to get control of.
I was wrong. About 12 years ago, God showed me a discipline that has changed my life in so many ways.