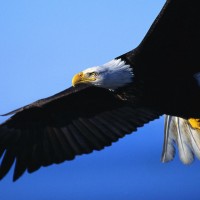 …those who hope in the LORD will renew their strength. They will soar on wings like eagles; they will run and not grow weary, they will walk and not be faint. Isaiah 40:31
How did your week go? Are you soaring above your troubles, or are you simply thankful to be able to place one foot in front of the other and move forward inch by inch?
I used to think there was something wrong with me. I had faith. My hope was planted on the Rock that is Jesus. However, there were days when I was quite certain there was no soaring going on at all.
Then I attended a retreat where a friend taught on this verse from Isaiah. She shared her experience of going through a life-changing crisis.
Have you endured life altering circumstances?… You received a dreaded diagnosis. Your husband or child rejected you. You or someone close to you was in an accident. You lost your job? Your best friend betrayed you? Suddenly your life has been derailed, and you realize that the future is going to be very different than what you had originally planned.
Go back and reread Isaiah 40:31. It says that those who place their hope in the Lord will renew their strength.
Sometimes our crisis is so difficult that we are thankful to have had the strength to walk through our day without fainting. Gradually, as time passes, we may sense that we are beginning to run a little again without growing weary. Then one day we realize that by God's grace we are soaring on eagle's wings and we praise our Heavenly Father for being our Jehovah Jireh – The Lord who Provides.

I am so thankful to know that I can place my hope in the God who provides me with His strength when I need it most… On days when I am thankful to simply get out of bed and walk through my circumstances trusting that "this too shall pass." And on other days when I am able to pick up the pace a little and run as my Savior carries my burdens and supplies me with needed strength.
I am almost giddy knowing that there will also be days where He will swoop me up on eagle's wings and carry me above the storms that ground me.