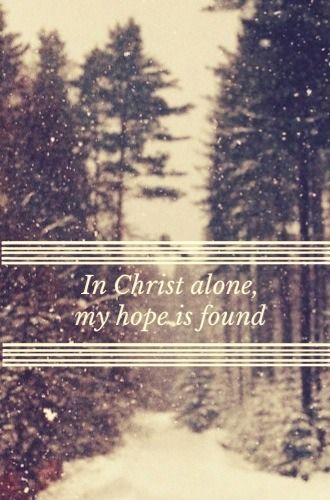 "For I know the plans I have for you, declares the LORD, plans for welfare and not for evil, to give you a future and a hope." Jeremiah 29:11
A new year, a new me. Right? This is what I know I want at the beginning of January 2015. Hmm… if only this year I could:
– Be punctual
– Eat healthier
– Clip coupons
– Stick to my budget
– Purge the house
– Clean all the windows
– Read my bible more than once a day
– Pray without ceasing
– Never miss a birthday
– Call my long distance relatives every month
– Workout
– Complete unfinished projects
The list goes on!
All of what is mentioned above is okay but it is crucial for me to remember that my loving Savior died once for all of my short comings.
All of the things that make me not-so perfect is why Jesus died for me. Seems like the Sunday school answer, I know, but don't we need the simple "Jesus loves me this I know…" on a DAILY basis?
Yes, my beloved we do! Jesus wants us to do well in this life but he also knows that we can't do it without him. Jesus said,
"I am the vine; you are the branches. Whoever abides in me and I in him, he it is that bears much fruit, for apart from me you can do nothing." John 15:5
Our relationship with Jesus gives us hope into becoming who he has called us to be and praise God that his Holy Spirit helps us.
"…the fruit of the Spirit is love, joy, peace, patience, kindness, goodness faithfulness…" Galatians 5:22
Man, that list sounds WAY more exciting than the one I made earlier. In 2015, I want to be more loving, more joyful, more peaceful, more patient, more kind, good and faithful. I know by the Holy Spirit I can accomplish this and it will greatly influence all the areas of my life that I fall short in.
So, who can I place my hope in this year? No one other and nothing other than Jesus! My pastor preached on this subject and it hit me hard. It was a good hit though. If I find my self placing my hope for a better life in money, a job, my husband, my friends etc. I will never be successful for the Lord. These idols in our lives are distractions from God's will for our lives.
"Do not be conformed to this world, but be transformed by the renewal of your mind, that by testing you may discern what is the will of God, what is good and acceptable and perfect." Romans 12:2
Following God's Will isn't always easy, we all are prone to wonder. Through prayer and obedience to Christ I know I can persevere through the good times and bad. Jesus is the absolute PERFECT example to submission to the Father's Will – even when the circumstances are excruciatingly hard.
"…Father, if you are willing, remove this cup from me. Nevertheless, not my will, but yours, be done." Luke 22:42
Thank you Jesus for dying for me. Thank you for your love. Please help me trust in your perfect will for my life and not get caught up in the things of this world. I know I can only find my fullness in you. You are my rock, you are my fortress and I know you will protect me through it all. Help me place my hope in your promises and help me always seek you. In your name I pray, amen.
Praying for you all with my deepest love,
Laura Xo