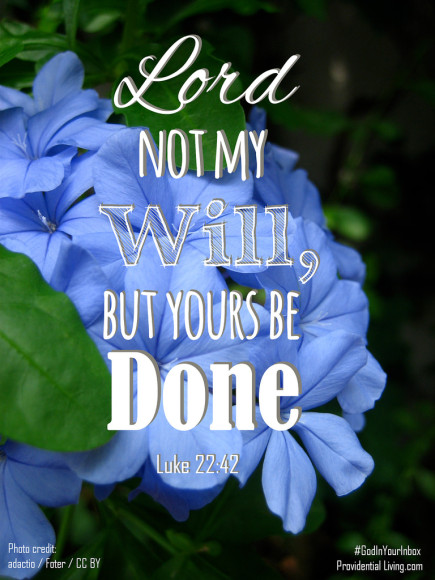 At the beginning of 2014 I found myself in a complete state of loss. In every area of my life I had lost control. Control I desperately held onto despite the countless books and bible studies I did on letting go of control and allowing God to take over. I had tried every formula. I prayed every desperate prayer.
It is during those times of despair when you are clinging to hope and the last threads of faith that God slowly begins to peel away the layers that have been blocking the kind of relationship that He has been waiting to pursue with you.
All my life I have loved Jesus with my whole heart, but I had not loved Him with my whole life.
As the Lord soon began to peel away more of me, He began to reveal his ways and His plans for me that were so much more higher and sweeter than anything I ever imagined.
The core of my being and the root of all my desires were found in the act of surrendering my life completely, without any regard for myself, but instead fully laying down my plans, dreams and desires and all that encumbered me, kneeling down before the cross in complete nakedness of self and raising my empty hands.
After this year of surrender, I have come to realize that surrendering is not a one time deal. The white flag must be raised daily.
Daily I have to lay everything down before the throne of God.
Daily I must fully recognize that I am nothing without Him and can do nothing without Him,
I've come to realize that when I begin my days by surrendering my plans, desires, thoughts to him first, everything else seems to fall into place.
That doesn't mean my days are perfect and the children are angels and we live this lovely, blissful sort life.
The days are usually still crazy and I still mess up a lot and I still have to ask for forgiveness and grace and mercy from my children, husband, friends and my God almost daily; yet despite the crazy, there is a sort of beauty in the refinement and the simple act of surrendering fulfills my soul despite my imperfections.
You see, despite all I can do to plan and dream and desire, life happens.
Plans get pushed aside and plan sometimes fail, but If I have given my day and my everything in it to Jesus and I surrender all those ideals and thoughts into His hands, in that lack of control I find peace and rest because I have very little to do with any of it.
I can't know or plan how my days will turn out.
I cant know if I'm going to wake up to a sick child at 3 A.M. or if the milk will be spilt at 8 A.M. deterring all breakfast plans! I don't know if my car will run out of gas at the local chick fil a or if I will lose my phone and frantically be looking for it for 45 minutes.
I don't plan my cable lines being cut or the plumber missing his appointment.
I don't plan colds and earaches or back spasms that leave you in bed for an entire day.
I don't plan school lessons that can not be grasped or lost dogs that must be found.
I don't plan irons ruining my new shorts and children cutting their own hair.
I don't plan forgetting about the washed laundry and having to rewash that faint, wet dog smell.
I don't plan on 35 dishes to be washed per day and going to the potty with the newly potty trained toddler 8 times in 2 hours!
I can't plan any of these things, yet, these are the things that we tend to sweat. The incidences that frustrate and bring us down.
The everyday, little, unseen happenings that harp on our daily to do's.
We can't control them, we can't expect them and all we can know is that these idiosyncrasies of life occur daily and without planning or permission.
Yet God see's and knows about every second of your every day. He is prepared and ready to hold you in his hands in those moments when you need him desperately and your patience and frustration levels are overwhelmed. He is ready to extend his love and grace in those crazy moments of life. And so, I have come to learn that in order to walk in His grace and mercy when those crazy moments come, I must daily give him my plans and also give him my unplanned and unexpected moments and say, I don't have this at all so here it is and in return God, all I ask is for your love and you Spirit to overtake my thoughts, actions and words in these unplanned moments. Fill me with Your thoughts during these unexpected pauses of this life and fill me with whatever I need so that I can fuel others around me.
If you can do one thing this year, I encourage you to surrender all of yourself to Him. When you give up your year to the Lord, it will not necessarily be better, but it will be given over to the God who desires so much more than you can imagine for yourself and that in itself is so good.
photo credit: DanielleSLynn via photopin cc