What would happen if we stopped thinking so much? Over thinking is a curse I battle on a daily basis. I over think everything, even now as I write out my thoughts I am overthinking about overthinking. Is that the right way to say it? Does that make sense? Maybe I should write about something else?
I can overthink and over analyze just about anything and everything. I carry a microscope around with me everywhere. It is EXHAUSTING yall! Don't get me wrong thinking is a gift of God that we as His children have been given to make choices that honor Him and give Him glory. But what happens when thinking becomes a distraction, a hindrance to His purpose for our life. What happens when we overthink the Spirit's leading in our hearts? We quickly talk ourselves out of His good and perfect will for our life.
Sometimes we feel led to do something crazy, something way out of our comfort zones, and instead of leaping into our fears and discomfort we overthink it and become overwhelmed, discouraged, and in the end unproductive. I believe with all of my heart that God calls us to be brave, to be Esther's in our day. I am talking to myself here ya'll, because… I. Am. The. Worst. Seriously, I think myself out of everything scary. Every morning you wake up God asks you to do the impossible, the hard, and the courageous. It is different for all of us on a daily basis. Today for me it was writing and sharing my heart. Some days it is just getting out of bed! Other days it is speaking in front of a room of mothers about something I am still learning about myself. Scary.
So, how are we to think? When God ask us to be brave and do the hard things how are we to think without overthinking His will right out of our life?
I think about Esther. She was led by the Spirit to do something crazy, something unthinkable, and she could have over thought her situation. It would have been easy to think her way out of being brave in her moment. Mordecai even gave her the first thought. Either way she was probably going to die so… but she didn't. She chose to press on towards the goal for the higher purpose  of God on her life. She chose to believe she was chosen, she chose to be an overachiever for the glory of God and for the life of her people.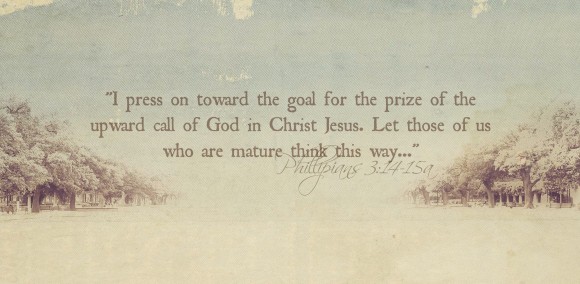 So, what would happen if we as Christians, believers of the supernatural love and power of God, stopped overthinking and started overachieving for the glory of His name, for the dispersion of His love and grace to all people? Please share in the comments, I would love to hear your heart thoughts, but don't over-think it. What is the first thing that comes to your mind?