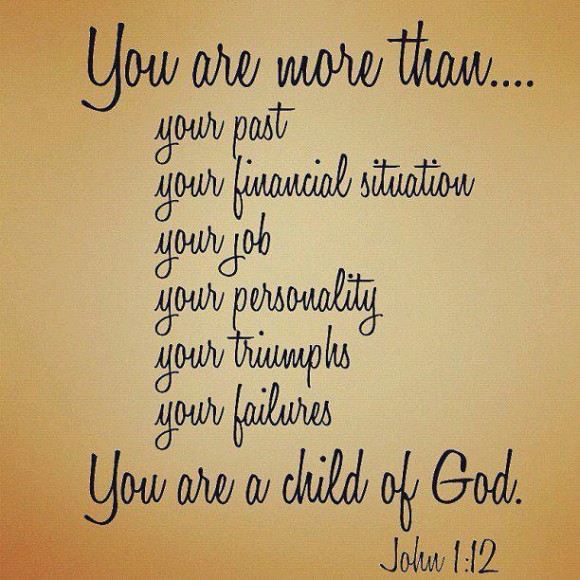 Happy Father's Day, Dads!
I know this is 5 Minutes for Faith/Mom, but just for today I want to focus on a Father's love.
Each of us has a father, a man who participated in our genetic make-up. And God chose that particular gene pool for a reason. Maybe you were blessed to have a wonderful man as your earthly father; maybe you were not . . . but whatever his parenting ability God chose him to form you. He was part of God's plans and purposes for you.
So regardless of your feelings about today's holiday, I'd like to take a few minutes to invite you to celebrate your Heavenly Father. The One who loves you, who delights in you, who calls you His own.
Bible Verses about our Father and His love.
And He will be called: Wonderful Counselor, Mighty God, Everlasting Father, Prince of Peace. Isaiah 9:6

This is real love—not that we loved God, but that He loved us and sent His Son as a sacrifice to take away our sins. 1 John 4:10

The Father Himself loves you dearly because you love me and believe that I came from God. John 16:27

So you have not received a spirit that makes you fearful slaves. Instead, you received God's Spirit when He adopted you as his own children. Now we call him, "Abba, Father." Romans 8:15

May God our Father and the Lord Jesus Christ give you grace and peace. 1 Corinthians 1:3

Now all glory to God our Father forever and ever! Amen. Philippians 4:20
Our youngest child is adopted. We are overwhelmed with love for her. Like her siblings, she's our child . . . loved and cherished.
You are a God's child. Adopted. Loved. Cherished.
Spend time today praising your heavenly Father for His countless blessings.
"An infinite God can give all of Himself to each of His children. He does not distribute Himself that each may have a part, but to each one He gives all of Himself as fully as if there were no others." ~ A.W.Tozer