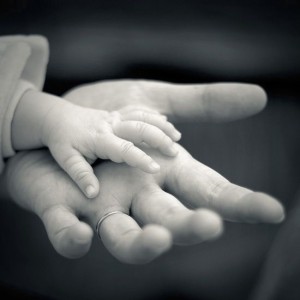 In recent weeks, I have been inspired by not only God's Word but a morning devotional. It's called "Craving God" by Lysa Terkeurst. I was drawn to it by the title itself, "Craving God."
The devotion that has been stuck in my head is on gentleness. If you would have asked me a couple weeks ago if I was a gentle woman, I would have said yes. But now I know a little better because I know more on what God says gentleness is. I always thought gentleness was a thing to do with babies and animals, turns out there's a lot more to it then that.
On Day 14 in "Craving God" Terkeurst points to this verse:
"Let your gentleness be evident to all." (Philippians 4:5)
So this doesn't mean just be gentle around babies and animals, it means to be gentle to ALL, to everyone!
Is this possible to do? That's the question I kept asking myself. I mean how many times have I been impatient standing in line at the grocery store or wanting my husband to hang up a picture? These might seem a bit silly but when life is made up of all of these small moments…they do add up.
Terkeurst explains that we are capable of changing our irritable attitudes to gentleness because "[God's gentleness] the Holy Spirit is in us." I have the Holy Spirit in me when I am babysitting 2-year-olds at church and when I am frustrated the 'Honey Do" list hasn't been looked at. God's gentleness is with us through the good, the bad and the ugly.
How do we get our gentleness back when it seems impossible to get back? The answer, Terkeurst points to is right before the verse "Let your gentleness be evident to all" (Philippians 4:5) and that is "Rejoice in the Lord always. I will say it again, Rejoice!" (Philippians 4:4).
When we focus on rejoicing in ALL God has given us, the less time and energy we give to Satan (who's always trying to shift our focus off God).
My prayer for myself and all of you ladies out there is to be an example to the world and focus on God and giving him the Glory He deserves. I pray for us women to be who God calls us to be, gentle ALL the time. With that, I pray for us to rejoice and look on the bright side of things. Maybe you didn't get a raise at work this year, but at least you have a job or maybe you burnt the toast this morning before work, at least you have food to eat!
Pray for me beloved, I will be praying for you too. Xo Laura