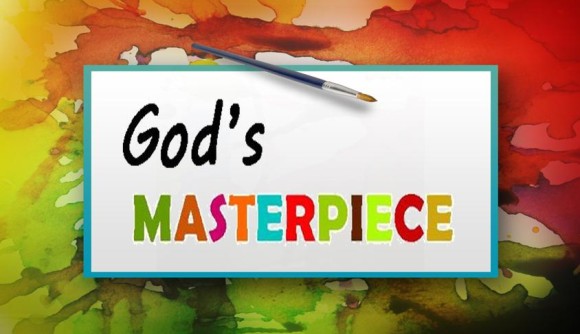 What is a Masterpiece?
If you had to name some masterpieces, what would they be? Perhaps you'd name a classic novel like Lord of the Rings by Tolkein or Moby Dick by Melville. Maybe you'd cite a great sculpture like The Pieta by Michelangelo or a painting such as the Mona Lisa by da Vinci. Or perhaps you'd focus on a great piece of music by Beethoven or Bach.
Now think about why you picked what you did. In other words, what do you think makes a masterpiece a masterpiece? The Bing Dictionary says a masterpiece is a "great artistic work," an "artist's best work," and that it earns recognition. The San Francisco Museum of Modern Art says a masterpiece is a work that no one else could have done and that cannot be repeated.
What other elements make a masterpiece? Originality, perfection, staying power, emotional impact, style, technique, balance, harmony, communication of universal values, and the ability to defy time and fashion seem to all fit in the definition of a masterpiece.
What makes a masterpiece a masterpiece seems somewhat difficult to pin down, which is why most agree that a masterpiece holds an elusive element that makes it fit all those definitions and more.
"For we are God's masterpiece (workmanship). He has created us anew in Christ Jesus, so that we can do the good things he planned for us long ago." (Ephesians 2:10, NLT)
Considering how we define a masterpiece, it's somewhat humbling to discover that we are each considered God's masterpieces.
God's Best Work
Looking outside, I see many of God's creative pieces – trees, flowers, animals. I love visiting remote places like the mountains and deserted beaches and to stand in awe of God's amazing creation. I experience God's amazing work every time I feel the cool breeze and the warmth of the sun, when I smell the grass, and when I hear the rush of a waterfall, an ocean wave or a rushing river. Our creative God certainly made a great work when He created our world.
As beautiful and awe-inspiring as nature is, whether in places like the Rockies, Smokies or Hawaii or just in your backyard – none are called God's masterpieces. Only we are considered God's best work – His masterpieces.
Made Anew
In Ephesians 2:1-9, Paul describes how we are made new again out of some pretty crude elements. He describes how we were dead because of many sins and were in fact full of sin. We obeyed Satan and followed the passions & desires of our evil nature.
Because of Jesus and His defeat of sin, death and Satan, God now saves us with His special favor as we believe and turn our free will over to Him. He takes us in our depravity and creates us anew… as masterpieces.
You Are Special
God made every believer new again through Jesus. As if that weren't enough, we also can know that we are "fearfully" or "awesomely" made (Psalm 139:14). God created each of us as His masterpiece. We are each special to Him. No two of us are alike, each an original works. Each His best work!