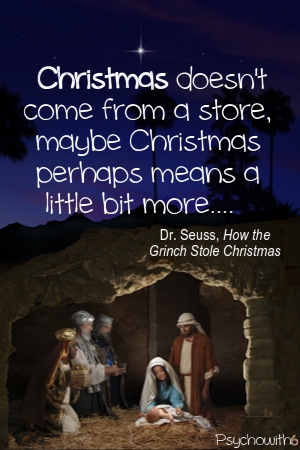 Most people agree with Dr. Seuss: Christmas doesn't come from a store. It does, in fact, mean quite a bit more.
Unfortunately, most of my family's Christmas seems to come from a store. We spend a lot of money shopping  for gifts, food, and clothing at Christmas. That doesn't seem right somehow.
So I've tried quite a number of things over the years to make our Christmas more meaningful:
Advent family devotions
Limiting gifts to gold, silver, and myrrh gifts
Giving more to charities like Samaritan's Purse or World Vision
But still I've felt like Christmas could mean a little bit more.