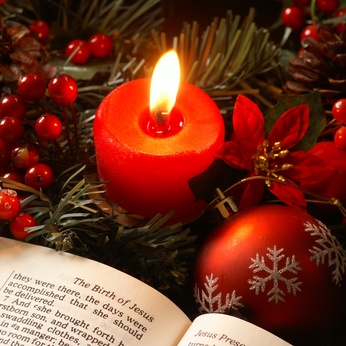 I often wonder why He came the way He did. I know it was the will of the Father to send Him. But why in such a lowly, humbled manner? He could have come as a King, wearing a crown, walking with authority for all to see. He could have come in a spectacular display of power which would have sent the kings of this earth to their knees. He could have come wealthy, holding the riches of this world, and heaven, in the palm of His hand.
Yet He came lowly. He came gentle. He came helpless. He came small.
"And this will be a sign for you: you will find a baby wrapped in swaddling cloths and lying in a manger." (Luke 2:12 ESV)
At the very moment of His birth, Christ shed the splendor of heaven, laid low in a manger, and breathed those first breaths of hope to a lost and dying world. Through Christ's birth, hope was laid bare for all the world to see. How could an infant so small, so helpless, so lowly hold so much hope, not just for me or for you, but for an entire world?
Hope was birthed in a helpless babe. It's a hope that was promised through the prophet Isaiah long before Jesus' time:
Therefore the Lord himself will give you a sign: The virgin will conceive and give birth to a son, and will call him Immanuel. (Isaiah 7:14)
Immanuel, God with us. A promise foretold, a promise fulfilled.
Hope laid bare so that He could give to us all that the Father intended to give to us from the beginning.
What hope are you clinging to today? Lay it bare before Jesus and allow Him to clothe you in His promises today.