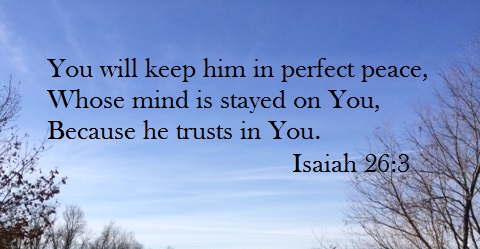 I cannot begin to remember and count all the different times I have wanted to know how God is working in and through a particular situation and also wanting to desperately know when I will have answers. I think it was my pattern for life especially as a younger Christian without a lot of spiritual growth under my belt, so to speak.
Too numerous to count are the times answers did not come on my timetable, but as I have walked longer with the Lord, I have learned more about the process of waiting. Learning about waiting is not an easy or pleasant experience. Instead, it tends to grow in aggravation and frustration and ultimately reveals the impatience in our hearts. Waiting is waiting, and waiting is hard. There is no other way to honestly describe waiting, we all have experienced it and we know – it is hard.
Yet, it can be an invaluable teaching and testing tool—one God will use in our lives to grow us in our faith.
When I don't know what God is doing, what am I doing? I am praying, definitely praying. I am seeking wisdom and guidance through scripture and watching for direction and movement from God. I am learning to trust and I am practicing my faith and I am filled with hope.
What does God do for me while I am waiting? He gives me peace. Suddenly, the questioning and the wondering and the waiting become endurable because He answers my faith and trust and hope with a full indwelling of peace in my heart.
This peace strengthens my resolve for the wait. This is such a great mystery but I have experienced it over and over again as I grow in my relationship with the Lord.
This peace strengthens me as I continue to seek Him for answers and direction.
Because of this, I now know that answers aren't everything, but peace is.
But those who wait on the LORD
Shall renew their strength;
They shall mount up with wings like eagles,
They shall run and not be weary,
They shall walk and not faint. ~ Isaiah 40:31