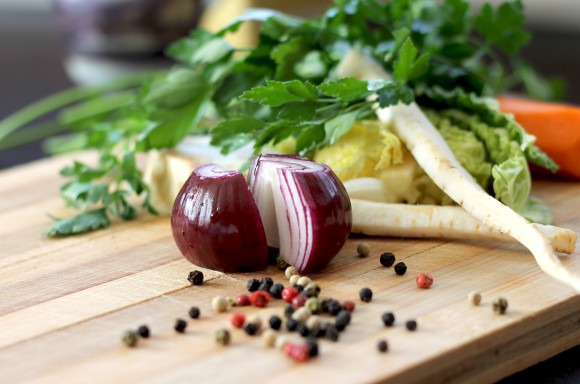 I'll admit to being fluffier than I used to be. Things like having babies, stress eating, and an honest love of chocolate haven't helped my waistline. Over the last few months I've started noticing more articles from experts urging us to eat better, not less. In other words, the secret to health is not consuming less food but consuming better food. And they have a point. For most of us, moving away from the standard American diet of quick-fixes, drive-through meals, and prepackaged foods, for lean meats, produce, and whole grains results in a healthier diet and a trimmer body.
Does that same principle apply to us spiritually?
In Isaiah 55:1-2 God calls out to his people:
Come, all you who are thirsty,
come to the waters;
and you who have no money,
come, buy and eat!
Come, buy wine and milk
without money and without cost.
Why spend money on what is not bread,
and your labor on what does not satisfy?
Listen, listen to me, and eat what is good,
and you will delight in the richest of fare.
God calls us to come to him and eat freely of the "richest of fare." But like the Israelites, we still chase after sawdust thinking it's bread. Instead of delighting ourselves in God and his word, it's easier for us to gorge on titles like "7 Secrets to a Happier You" or "Fix Your Family in Five Simple Steps." Or perhaps we look to different solutions. There's the distraction of mindless entertainment or the all-consuming pursuit of perfection. We throw ourselves into our careers or fill every moment trying to be supermom. We spend our days trying to feed our soul-hunger and wonder why it all still leaves us empty.
We need to eat better, not less. The world shouts at us like sellers in a crowded marketplace competing for our attention, but God's still quiet voice rises above the chaos:  Come to me. You who are thirsty, hungry, and poor—come to me. Come to me and live.
This week, I choose to lay aside the distractions and choose what is good. God provides the feast to satisfy my hungry soul. All I need is more of him.
Image Credit:  Webvilla via Unplash