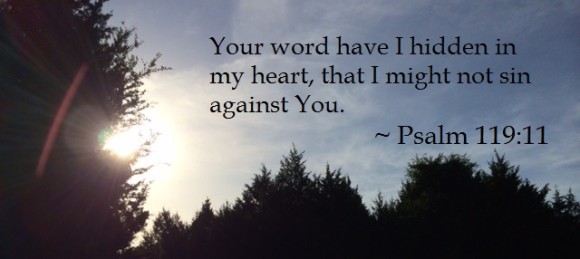 In the early years of marriage when the care of babies and young children kept me busy and often tired, I struggled to maintain a consistent daily schedule to read my Bible and spend time with the Lord in quiet conversation and prayer. I heard many, many messages and multiple formulas on the subject and was attempting to read my Bible through in a year, but was regularly falling behind and constantly experiencing guilt and discouragement.
Until I heard a lady in my Sunday school class share that she had just completed reading her entire Bible from cover to cover. She had five children and two were under the age of two, and she joyfully exclaimed, "It took me two whole years, but I read every word – cover to cover!"
Her praise report became a tremendous blessing in my life. It freed me to develop a system that would work for me. I wanted to daily be in God's Word, but in smaller doses and a slower pace. Slow and steady Bible reading became my formula for success, with the emphasis on steady…
The formula for success is finding the formula that works best for you. The method that works for one person may not work for someone else. When we can determine what will work best and we are consistently reading our Bible, the blessings of God's teachings, His wisdom and guidance will keep us in close relationship with Him day by day.
Being in close relationship with the Lord, now there is a formula for success!
There is no greater success than abiding in sweet fellowship with our Lord.
If you are still trying to find a system that works best for you, ask God to guide you to find a time each day (or almost every day-enough days to develop that consistency) to read the Bible and a method that will be successful for you.
When we have a sincere desire to delve into God's Word and meditate on His teachings, He will open our hearts to greater understanding and our lives will be more richly blessed with His Spirit leading us to a deeper relationship with Him.