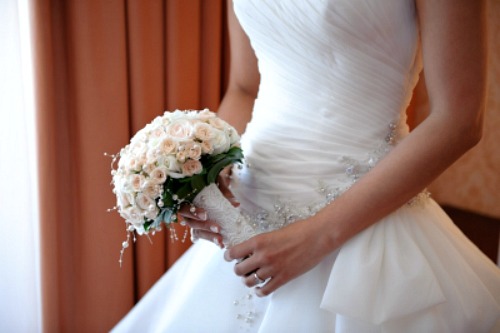 Hello my friends! I can happily announce that I am now officially Mrs. Laura Allard 🙂 I was married to my husband Rock last month and it was the most beautiful day of my life. May God have all the glory!
As a newly married woman, my husband and I are striving to keep God at the center of our marriage. Even for a couple who's foundation is based on Jesus, it is still hard to stay focused on God's Kingdom. With the newness of everything about being married (down to the redecorating the house with all of our new gadgets) we still must make time for the One who matters most. But because of our human nature, aka always wanting to put ourselves first, we forget.
We are trying to adjust into our home together and put into place when we do our daily bible reading/ study. What we are doing that seems to be going pretty well is studying right after dinner. Recently we have been reading 2 Peter.
A section that God has been weighing heavy on our hearts is 2 Peter 5-10. "…make every effort to supplement your faith with virtue, and virtue with knowledge, and knowledge with self-control, and self-control with steadfastness, and steadfastness with godliness, and godliness with brotherly affection, and brotherly affection with love. For if these qualities are your and are increasing, they keep you from being ineffective or unfruitful in the knowledge of our Lord Jesus Christ…(10) Therefore, brothers, be all more diligent to confirm your calling and election, for if you practice these qualities you will never fail."
All I have to say after reading that again is Amen and thank you God for your word! How amazing is it that God has used this passage to remind me and my husband of how to be, not only for each other but for God and our calling from Him.
How amazing is it and comforting to know that if we practice these things, we will NEVER fail. Now I know none of us will ever be perfect but how reassuring is it to hear from God what we can do to live happy in Jesus according to His will.
I hope and pray that this was encouraging to all of you readers and especially newly weds! Please pray for my husband and I as we learn more about the Godly and beautiful union of marriage! My prayers are with you all.
xo Laura