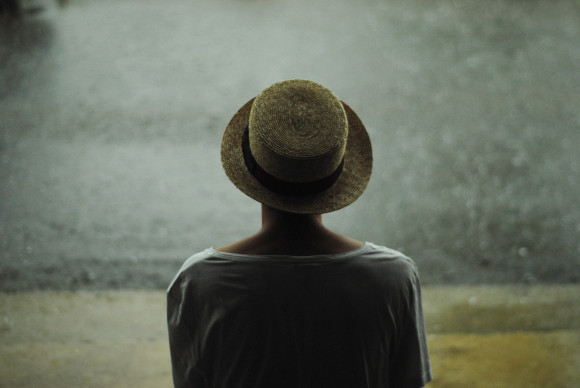 Limbo- an uncertain period of awaiting a decision or resolution; an intermediate state or condition.
I'll be honest, I am not one who likes to wait. I'll make the leap and say, you don't like waiting either. I am pretty sure, the majority of us, don't love waiting. Why do you think that is?
One reason may be that we live in days of pro-active planning . We have the luxury, time and means to plan our days fairly well. The question is, what do we do when we are called to wait? What is our response in waiting?
Seasons of waiting are not often easy. Waiting is marked by lengthy night watches, spent longing for dawn, while still fearing those first signs of light for which we yearn!
The past few years God has seen it good that I should learn how to be faithful, in this land I like to call Limbo.
What does Limbo look like?
It can manifest itself in a number of ways, such as unanswered prayer; a lingering, unresolved problem; a heart that's turned from God as we watch helplessly. It could include the loss of all things, like Job, or the loss of one, precious life. It might be the withholding of something needed. Or painfully awaiting an elusive diagnosis. It might be your one bad decision, or a series of them. Or maybe suffering because of the repercussions from bad decisions of others.
We want answers. We want resolution! We want everything to be fixed, wrongs to be righted, now. But, I think that God, who wastes nothing, is just and merciful, is longing for us to persevere in the manner He himself empowers us to do. If we can just not lose sight of Him in it. Yet, trust this, though we lose sight of Him, He never loses sight of us.
" …he saved us, not because of righteous things we had done, but because of his mercy. "
I'm learning a lot in this land. Like what it means to have no other Gods before Him, and that His love does truly satisfy. I'm learning that what is seen is elusive and temporal, but what is unseen is powerful, eternal. That His Word never fails. I'm learning that in every moment he gives freedom to choose my response, in each situation. And as I yield my will to His, He empowers me.
I'm learning that knowing, saying and doing, make a holy trinity of love that's lived out through faith in Him instead of the unholy gospel of me, myself and I.
Most importantly, although I don't love waiting, I recognize I'm loved in the wait.
If you are in a season of waiting, or like me, feel you are in the Land of Limbo, remember this truth and hope:
But when the kindness and love of God our Savior appeared,  he saved us, not because of righteous things we had done, but because of his mercy. He saved us through the washing of rebirth and renewal by the Holy Spirit,  whom he poured out on us generously through Jesus Christ our Savior,  so that, having been justified by his grace, we might become heirs having the hope of eternal life. Titus 3:4-7