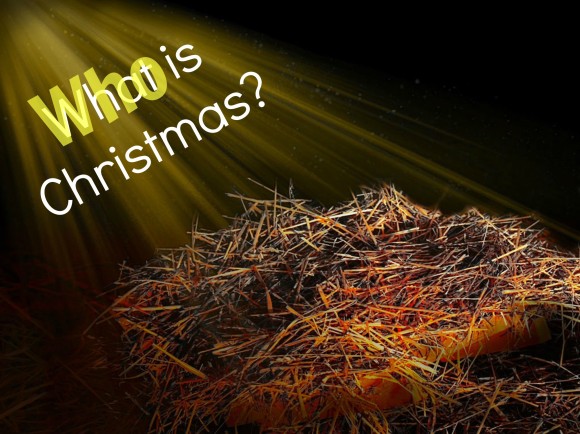 This post began as some thoughts I jotted down last year when my husband was a thousand miles away starting a new job (for which we were very thankful) and we had moved out of our house and were staying in a friend's guest quarters. And here we are, a year later, heading toward another Christmas that isn't what I'd hoped or planned. Maybe you can relate:
It's safe to say we've never had a Christmas like this one. My husband left to start his new job one thousand miles away. He'll come back and we'll end our year loading the rest of our belongings onto a truck.
It's been a season of "togetherness" like never before as we've been living together in one (large) room during the transition from our home in California to our new (still undermined) home in a new state. We're grateful for friends who've been generous enough to let us dwell in their mother-in-law unit over the garage. We aren't sharing it with barn animals, but I feel close to (Mary) as we live out this season of dependency on God's grace and the goodness of others.
So this year we don't have our own 7 foot tree filled with the ornaments that are special to us. And we don't have several tabletops covered with our assorted Nativity sets. And even though I so carefully packed and set it aside, we don't have our "Christmas House" and Nativity tree to walk day by day through the Christmas story.
It would be easy to despair a bit about the loss of our traditions. I don't have a kitchen to make Christmas cookies and candies–but I do have a toaster oven and can make our traditional shortbread.
I don't have our "Christmas House" and Nativity tree, but I do have the corresponding book that daily walks us through the biblical account of the Nativity, and the crate of Christmas books to fill our reading time with reminders of the meaning of Christmas.
We don't have our family together to share our favorite holiday activities, but we have our church family and friends to join in activities familiar and new.
Maybe this is that kind of season for you. For whatever reason, things aren't the way they've always been.
Maybe you've lost your home and are "making do" someplace that doesn't feel like home.
Maybe someone special and important isn't here to share this time with you.
Maybe you can't decorate or bake or participate in the things that have always been meaningful to you.
But–there's peace and joy in the midst of it all as we get back to the point of it all. All our traditions and trappings are meant to be observances of the birth of Jesus–the entrance of the King of Kings into this world, and into our lives.
However disconnected from the familiar I may feel, the message of the season that permeates the decorations and the music and the pageantry connects me to the One it celebrates, and to all who rejoice in that with me. I hope to encourage you to look around and see what "substitutes" you can make to bring meaning….