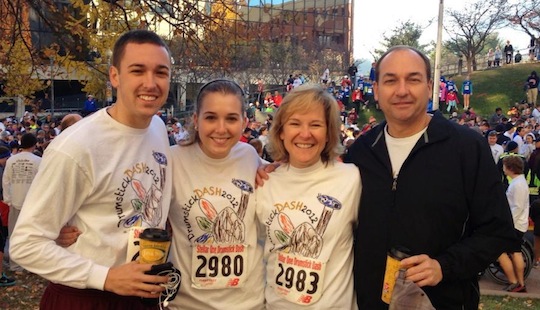 Husbands, love your wives, just as Christ loved the church
and gave himself up for her…
~Ephesians 5:25 (NIV)
I'm thankful for FAMILY:
1. Steve, my wonderful husband of 26 years. We're actually on a little getaway today!
2. Scott and Sarah, my awesome children. I won't start bragging about them, but suffice it to say those two are BRAG-WORTHY!
3. Monica and Janet, my sweet sisters. And I'm grateful we live within 2 hours of each other!
4. Godly parents and in-laws, all of whom live in the same town with us.
5. Koinonia, our church Life Group. We've lived lots of life together, and we truly consider them family.