She woke up before the sun peeked through they sky each morning, being careful not to wake us up. In the darkness of the early morning she would peek into our rooms, tip toeing in to lay a kiss on our cheeks before slipping out until the sun would set again on most days.
My mother was fortunate to stay home with us until I was in grade school. But out of necessity, she chose to enter the workforce so that she could contribute to the family income. My father, who immigrated from Mexico, was a chef at a restaurant and money was extremely tight as he would often work 2-3 jobs just to make ends meet. My mother did what she felt she needed to do for the sake of her children.
Even though she spent many hours away from home, my mother always placed a high value on family. After working long hours, she would come home and cook, clean and love on her husband and children. She would not go to sleep at night until the last load of laundry was done and the last dish was washed. Quality time with family was important to her, and I remember long nights of snuggles and warm chocolate milk just before bed.
I was not raised in a Christian home, and my mother has not yet met the Lord, but from her I learned the value of a working woman. I've had to work my entire life. And although I don't balance my life perfectly, I think I've done a good job. I've raised two children, and have another two that are young adolescents. My mother modeled how she balanced work, home and family, and to my children I model how I balance faith, family, work and ministry. My mother taught me the value of hard work, both inside and outside the home. I will always remember the sacrifice she made to provide for her children.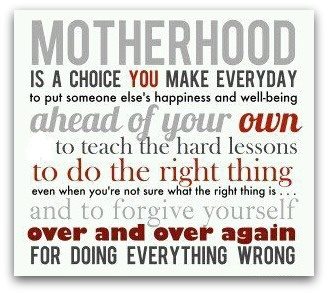 You may not work outside the home. Perhaps you do. Or you may be involved in ministry outside the home or other things that keep you away at times. I want you to understand how much value there is in what you do. The sacrifices you make each and every day do not go unnoticed. We all walk through different seasons in life as a mom. Whether you are called to be home, or called outside the home, they Lord will reward your diligence.
The Giveaway!
One of our readers will win a bottle of
Young Living Peppermint Essential Oil

. I've invited Myra to share with you below:
Hey y'all! I'm so excited to tell you about Young Living's Peppermint Essential Oil. First off, it's very important to use a therapeutic grade essential oil that is safe to ingest because anything that goes on your skin should be safe enough to eat, right? Peppermint oil is amazing for motion sickness, nausea, headaches, mental clarity and energy just to name a few uses. I keep Young Living Peppermint oil with me at all times, as well as, a carrier oil because Peppermint oil can feel "hot" to those with sensitive skin…like my kids. I'm thrilled to be giving away one bottle of Young Living Peppermint Essential Oil to one of you! To learn more about how I use therapeutic grade Young Living essential oils, click here!
To enter:
Leave a comment on this post sharing about a sacrifice you've had to make as a mom. (MANDATORY ENTRY)
For additional entries (1 per action done):
Visit this post from Myra and leave a comment telling us which of the products mentioned you are most interested in.
Subscribe to 5 Minutes for Faith (and tell us how you do).
Tweet about the giveaway (and comment with the tweet link)
This giveaway will remain open until 9PM (Central Time) on Wednesday, May 15th. A winner will be chosen using Random.org. All winners for all giveaways in this series will be notified by email and announced at 5 Minutes for Faith on Friday, May 17th. Please make sure your email address appears in the comments. (U.S. & Canada entries only.)