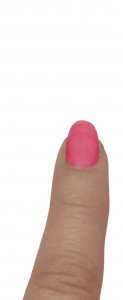 I'm a girly girl.
I don't leave home without lipstick or gloss. Accessories are a not an option, they are a necessity. I like pink, and if it sparkles I love it.
So you might find it strange I hate long nails. Perhaps it's the way they click on my keyboard when I type that sends me over the edge. Nevertheless, I try to keep them cut short.
Today as I was responding to some emails, I noticed the clickity clack of my nails on the keyboard. I stopped to inspect. Shocked at the long length, I hopped up and ran to the bathroom to retrieve my clippers.
As I clipped, I wondered how I let them go so long. I've been so consumed with all the little things in life, I didn't realize they were growing at such a rate. I only noticed when it started affecting my writing work.
Sometimes we get so busy with life, we allow things to take over that need to be clipped. You may not notice you need a trim until it has an adverse effect elsewhere.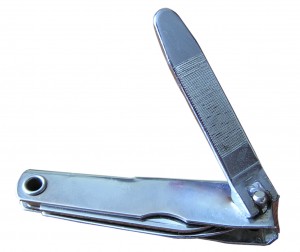 Are there areas of your life that need to be clipped? Are you spending too much time on the phone? On Facebook? In a book? In the mall? At work? With a person besides your spouse?
A little of these things is okay, but too much will affect your marriage, your friendships, your ministry, your work and your children.
Take some time today and survey the length of your nails. Do you see something that needs a good clipping?
Therefore, I urge you, brothers and sisters, in view of God's mercy, to offer your bodies as a living sacrifice, holy and pleasing to God—this is your true and proper worship. Do not conform to the pattern of this world, but be transformed by the renewing of your mind. Then you will be able to test and approve what God's will is—his good, pleasing and perfect will. Romans 12:1-2 NIV