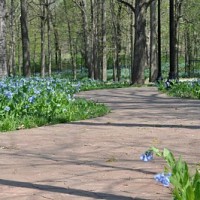 I've struggled most of my life with feelings of unworthiness and rejection. And although I've grown leaps and bounds in this area over the last several years, every now and then these feelings rear their ugly head.
I can never really pinpoint an absolute trigger, so I do what the Word says to do and begin to take every thought captive…
casting down arguments and every high thing that exalts itself against the knowledge of God, bringing every thought into captivity to the obedience of Christ, (2 Corinthians 10:5)
Most of the time, this will work. I search the Word of God for His thoughts towards me to counter the negative thoughts in my mind, and then the enemy flees.
But, there are days when the grip of him who comes to kill, steal and destroy is so strong, that it's hard to shake these feelings. As a woman who gives so much of her time to others, I desire to be needed. I long to be told that I am doing a good job. I want to be invited to the party and be called upon by others in their times of need. These desires are not wrong. They are part of our human  nature. Yet, the Word of God reminds me that I must not seek out the praises of man.
How can you believe if you accept praise from one another, yet make no effort to obtain the praise that comes from the only God? (John 5:44)
I am realizing that these feelings of rejection and unworthiness stem from a deeply rooted desire to be loved, accepted and noticed by others. Do I mean to have these feelings? No. But my eyes have been opened to the fact that I still have pain from my past. I have unresolved hurt that has attached itself to the root system of my heart and will not let go. I have been saved for over 20 years, but I am still walking out my salvation in this area. I am still learning to embrace the promises of God for ME. I am still learning to accept His never-ending love for ME, and that through Him, I am worthy and significant in the Kingdom of God.
I want to know that I matter, that I have a role to play in this, the greatest story ever told. But my significance cannot come from man's lips. My significance must come from God and God alone. When I am having overwhelming feelings of rejection and unworthiness, I turn to the One who says:  "You are loved. You are worthy. You are accepted. You matter." The very God of the universe loves me, desires me, accepts me and thinks about me all the time. I am significant.
When I consider your heavens, the work of your fingers, the moon and the stars, which you have set in place,what is man that you are mindful of him, the son of man that you care for him? (Psalm 8:3-4)