Do nothing out of selfish ambition or vain conceit. Rather, in humility value others above yourselves, not looking to your own interests but each of you to the interests of the others. Philippians 2:3-4 (NIV)
I've been thinking a lot about being new, about the biblical notion of having a transformed mind. My life is different lately; hectic even, and though our circumstances are changed; I am moreso.
In only 6 short weeks, my career and my professional learning curve went from long-stalled to back in full motion. My new job is a smaller role than I've had previously, but coming back from nothing professionally for seven years, I am truly grateful to have been provided the opportunity to work in my field, learn, and contribute again. God is good. God is faithful, and as so many have declared before me, He blesses us when we declare we no longer deserve His Providence. Here is my confession; I lost faith. I believed the lie of the enemy who spoke of my career "it's over." Lord, redeem me despite my frailty. Cover me, if it be Your Will, continually in Your Grace that I might be restored, but do not fix this in me.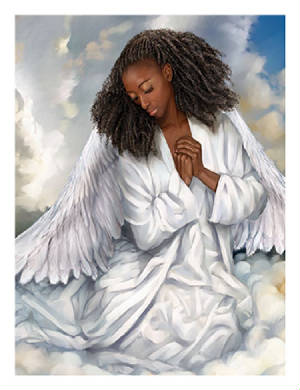 What's different? How have I changed? During the period of my life where God drew me away from some things in order to draw me nearer to Him, I undertook the discipline of looking first to the Cross, to my own trials and period of wandering in the wilderness, and then to the empty grave, and now, to my current professional redemption. I am repositioned. I am not interested in a success story; not now, not ever. I am committed to a new confession, that being, to keep my remembrance on what was that I might fully appreciate what is. My newest #3WordPrayer? "Leave me broken." Lord, please never fix in me all that is broken, lest I believe in my "wholeness" before depending upon You.
What does that have to do with Christmas? There is an old and obscure Christmas carol of Polish origin entitled "Infant Holy, Infant Lowly." My Christmas prayer is to stay low. It was good enough for Jesus. That makes it good enough for me.
There is little glamor in the circumstances of Our Savior's birth. There is no fanfare, no grand presentation, no great gathering of nobles. It's not necessary. It's also not the point. It is the story as whole cloth that matters rather than one piece. Have I lost you? Then let me make it plain. I cannot fully appreciate where I am in my life and my career right now WITHOUT acknowledging the journey I had to take to arrive. That is the power of staying low.
And what of parenting? The lesson of that baby gives me strength, and informs the parenting decisions I make for my own babies. It reminds me that it's not the challenge of raising teens, the power struggles, but the bigger picture. My Beloved and I are raising warriors, raising mighty children of God who will face the world equipped, unafraid, made strong through Him who loves them and will never leave nor forsake them. We're teaching them to stay low too. It was good enough for Jesus. That makes it good enough for us.