This sweet girl is Summer, our new fur baby.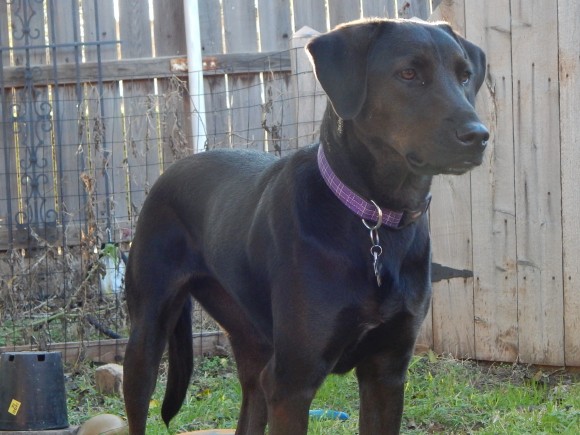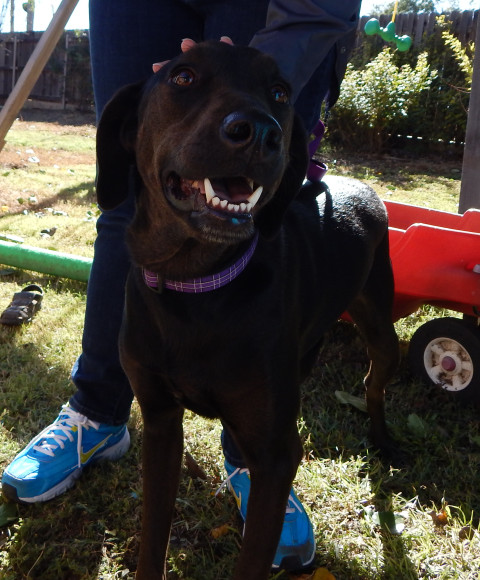 About two weeks ago we adopted Summer from a local shelter. Before we brought her home, the kids and I went to our local pet store to load up on treats, toys, food, and a new crate. We've got a lovely new bed for her, a stuffed duck that squeaks, an assortment of balls, and a toy raccoon. She's not using any of those things, though.
Summer is afraid to come inside the house.
Before she came home with us, Summer had lived almost all of her life at the shelter. They were good to her, but she had no experience with things like tile floors, carpet, swinging screen doors, or noisy washing machines. She fears what she doesn't know. She loves being with us and playing with the kids in the yard, but she refuses to come in the house. When we head inside, Summer stands at the door and whines.
We've given her a home, but Summer still lives like she's back at the shelter.
Sometimes I do the same thing.
God has adopted me and made me his child, but sometimes I still live like a slave (Galatians 4:5-7). Though the Spirit of God cries out "Abba, Father," from within my heart, I still feel like a slave whose life depends on her master's approval.
I can't believe I messed this up again. How could God forgive me this time?
God, I'll do anything if you'll just come through on this for me. Never miss another Sunday of church, stop yelling at the kids, read my Bible an hour every day–anything. Name your price.
If I could just get it all together–lose those last 10 pounds, get the house clean, actually make it to Bible study on time–maybe then I'd be able to believe God loves me.
Instead of feeling secure in his love, I try to earn his favor. I try to bargain for answers instead of confidently entering the throne room as his child. Because deep down I don't really believe Jesus' blood is enough, I wind up trying to compensate God for the debt I owe–chipping away at the weight of my sin like a sparrow pecking at Mt. Rushmore.
Anyone else there with me?
God wants us to be secure in his love. Jesus' death was a once for all sacrifice, and God's adoption of us as his children is irrevocable. Nothing separates us from his love and nothing takes us out of his hands. Our challenge is not to earn God's blessing, but to freely enjoy the blessings God has already lavished on us in his love.
We were once slaves to sin, but now God has adopted us as his children. Don't let fear keep you from freedom. Live like who you are–God's beloved child.