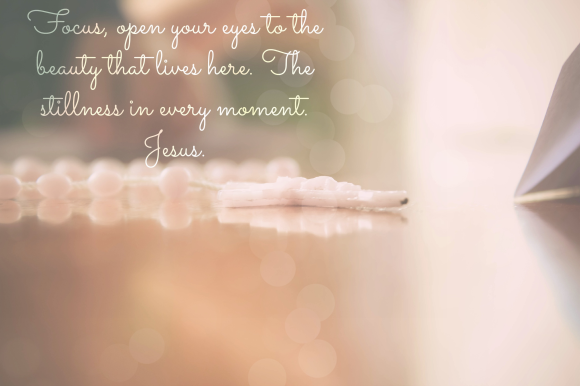 In this season of new life and celebration of the resurrected life I find myself not in a place of stillness but in a constant state of busyness. As the beauty of Spring blossoms around me I am forced to enjoy it mostly on the run, because although it beckons me to come, sit, and be still the seasons of my life and the seasons of nature and time are just not collaborating. As a mother I have two boys in the middle of baseball season, two younger children in the joys of gymnastics, and as a wife I am in the season of endurance as my husband started 40 days of overtime. Life is busy. I have little time to savor the beauty that is going on around me, which has made me ask, "How do I find the calm in the middle of the busy?"
This question has followed me around town for the last few weeks and this is what I have learned.
I may not have the luxury of spending long hours being still but I do have the little joys spread throughout my day of little moments of stillness. Moments when time and grace mingle to bless me with the beauty of enjoying His presence in the calm of a cup of coffee, a hummingbird at my kitchen window, a morning snuggle, a quiet evening lit by the candle light of the cross, or an hour of uninterrupted conversation with my beloved before bed. It is these moments that I take with me into the busyness of my hectic days. Finding the calm in the busy takes discipline and focus. My heart and mind must be disciplined to carry those moments of stillness into the busy moment and in those still moments I must learn to be focused on the gift that they are, not to take them for granted and dismiss them, but to savor them long and deep.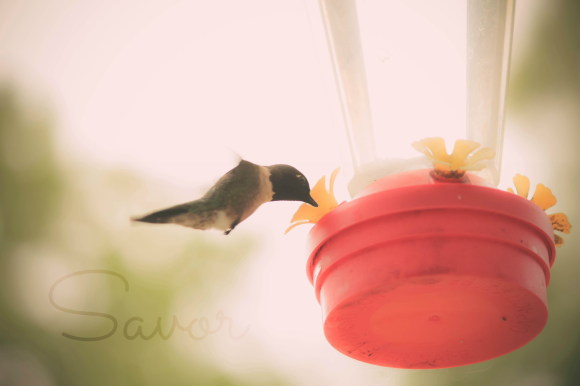 Experiencing a calm and quiet heart in a season of busyness is about savoring Jesus in each God given still moment and then carrying Him into the God given busy moments. Jesus, is my calm. The calm is found in the seeking of Jesus in my every moment. It is in remembering that every moment is a gift and that every season is full of purpose. It's remembering that Jesus is at the heart of all the running, all the errands, and in all the in-betweens of here and there. We are never too busy to find Him in the middle of our life. So wherever you are never forget that you carry the stillness, a peace that surpasses all understanding with in you. Just focus, open your eyes to the beauty that lives here. The stillness in every moment. Jesus.
"But I have calmed and quieted my soul, like a weaned child with its mother; like a weaned child is my soul within me." Psalm 131: 2