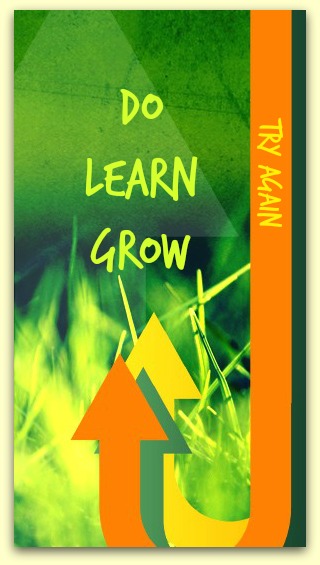 Think back over the lessons experience taught you in your life. If it helps, do this by sectioning off your life: work, formal education, church, relationships, health, etc. Probably, listing 10 life lessons pulled from these areas would not be difficult. For the sake of time and space, let me list 3…
Small changes over time add up to make a huge difference.
Focus determines reality.
You can be right, or you can have relationship.
Has experience taught you these lessons too? While the experience itself exists as uniquely yours, the process followed does not. In all life's experiences, the process of growth essentially stays the same:
Do
Learn
Grow
Try again
As Christians, we see God at work in all of these experiences. Whether we judge the experience as good, bad or a combination of the two, we'll certainly see and admit that…
"God works all things for the good of those who love him, who have been called according to his purpose." (Romans 8:28)
Even in the yet unfinished experiences, we know good is being worked. And this knowing keeps us moving through the process no matter how difficult or painful.
Of course, we can avoid the pain and difficulty by omitting any of the steps. But doing so gives in to complacency, idleness, apathy, and a host of other dangerous mindsets.
So we keep doing and learning and growing and trying again because we know God does the impossible, and that He works in ALL things for the good of those who love Him.
"All things are possible with God." (Mark 10:27)
DISCUSSION: How have you seen God at work in your life experiences?