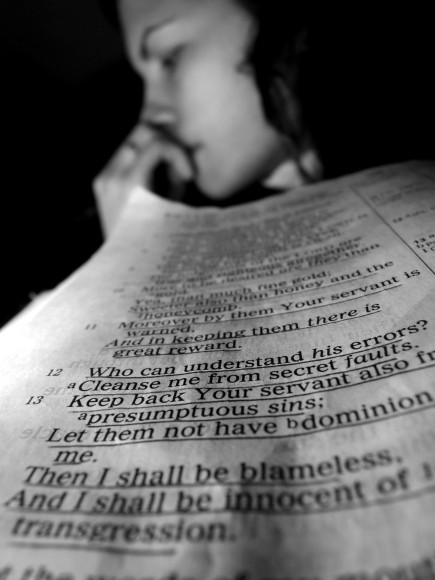 There you are in the quiet of the morning, ready to meet the Lord for strength for the day. Your Bible is open and perhaps you've already studied, read or done a devotional.
It's a little bit like an appetizer to a good meal. But, if all this is appetizer for the quiet time meal,  what's the main course? Prayer.
But what about those times when your prayer conversation falls short? What when words fail to come? What when the heart sighs, and the voice is too weary to articulate even the one word prayer , "Help."
Have you ever just sat in His presence and felt that you had nothing to say or pray? Or that you could not muster the strength, energy or focus to offer up words? Has your heavy heart betrayed you, so  overwhelmed with the mountain of circumstances before you that  you've no idea where to begin?
You close your Bible, and wonder why God feels far away.
Friends, what I want to tell you is vitally important for  seasons when you feel your words and prayer life fail you.
It's OK to sit in His presence and say nothing. 
"In the same way, the Spirit helps us in our weakness. We do not know what we ought to pray for, but the Spirit himself intercedes for us through wordless groans. "Romans 8:26

"The LORD will fight for you; you need only to be still." Exodus 14:14
When you close your Bible and feel awkward with the silence, wait. Just be still! He doesn't need your abundance of words. He is The First and Last Word. Peace, be still! 
"Do not be hasty in word or impulsive in thought to bring up a matter in the presence of God. For God is in heaven and you are on the earth; therefore let your words be few." Ecclesiastes 5:2

"Be still, and know that I am God. I will be exalted among the nations, I will be exalted in the earth!" Psalm 46:10
Remember when your words fail you, Jesus the Living Word, fails not!
"And the Word became flesh and dwelt among us, and we have seen his glory, glory as of the only Son from the Father, full of grace and truth." John 1:14
He lives to intercede on your behalf! 
"Consequently, he is able to save to the uttermost those who draw near to God through him, since he always lives to make intercession for them." Hebrews 7:25
Friends, don't worry if you feel your words fail you because Your God is a Mighty King, who just happens to be crazy about you. He is Faithful and True. Reliable. Unfailing. Able to rescue, intercede and overcome every mountain you perceive. He has already overcome! 
"Then I saw heaven opened, and behold, a white horse! The one sitting on it is called Faithful and True, and in righteousness he judges and makes war. His eyes are like a flame of fire, and on his head are many diadems, and he has a name written that no one knows but himself. He is clothed in a robe dipped in blood, and the name by which he is called is The Word of God." Revelation 19:11-15
Friends, Jesus is the One who never fails, has come, is coming again and currently lives to save to the uttermost. Mercy has come! Sit with Him, Enjoy His presence. He knows your name and heart. Words may fail you, but He never will.
"Now to Him who is able to do far more abundantly beyond all that we ask or think, according to the power that works within us, to Him be the glory in the church and in Christ Jesus to all generations forever and ever. Amen." Ephesians 3:20