November is a great time for cultivating an attitude of gratitude. November has become synonymous with thankfulness in our associations.
Thankfulness is our response to the countless ways that God expresses His goodness in our lives.
Because God is good, and chooses to shower us with blessings, we have lots of reasons to be thankful. I don't know about you, but sometimes I can get so caught up in enjoying my blessings, that I forget to express gratitude to the giver. When my first child was born, I remember rocking him and wondering, how do I love God first when I hold the wonder of this child in my arms?
I hope I never forget the thoughts God brought to my mind in response to that question. He showed me that if I developed the daily habit of seeing God through the window of each blessing, my love for Him would continually be nourished with the grace of gratitude.
In light of this, here's my 5 random blessings I am thankful for: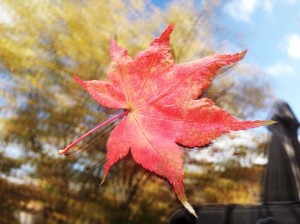 Thankful for the beauty of fall, I am filled with awe at God's infinite creative power demonstrated in the detail of a single leaf. A tiny taste of God's glory contained in a season,  we can see God's glory in tangible ways through what He has created.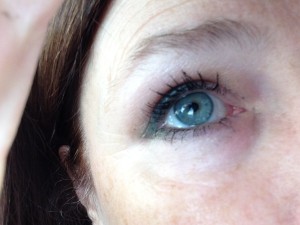 As I enjoy looking at the fall color, I am grateful for the gift of sight. God's goodness is revealed in the ability to see what He has made. The miracle of an eyeball, one of the most complex parts of the human body, is a tiny picture of God's supreme intelligence and a glimpse of His eternal sight.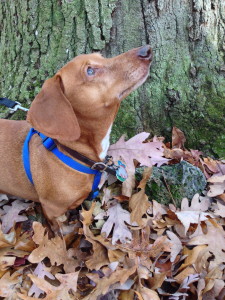 Here's another blessing I am thankful for. When Belle makes me laugh with her crazy waggy tail, I think how God's humor is demonstrated in the fun of a dog's tail. I am grateful that God chooses to grace our world with creatures that bring laughter into our lives.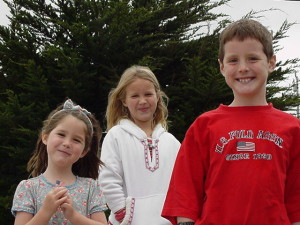 I am thankful for the pure joy of watching my children grow. From early days of fingerpaint and pretend play to the current days of driver's permits and college exams, this wonderful journey has been filled with God's grace-gifts.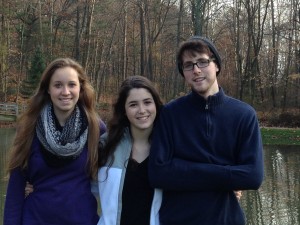 I am grateful the  many ways God has shown His faithfulness in answering prayers, giving wisdom, and granting favor as we have raised our children. Each one is a beautiful demonstration of God's sovereign power to grant life and guide destinies–the wonder of becoming.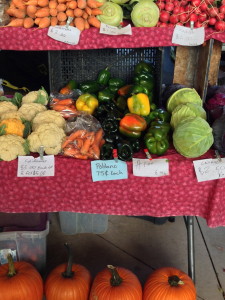 What Thanksgiving would be complete without remembering the blessing of good food–God's bounty and provision that is necessary for life. The sheer variety of fruits and vegetables are evidence of God's kindness. Think about it, He could have created one superfood that contained all that we need. Instead He chooses to give us a so many different colors, tastes, smells, textures, and nutrients in our food.
Now it's your turn. What attribute of God is demonstrated through the things you are thankful for today? Join in  and try looking through the window of your blessing into the heart of God's goodness. What do you see?