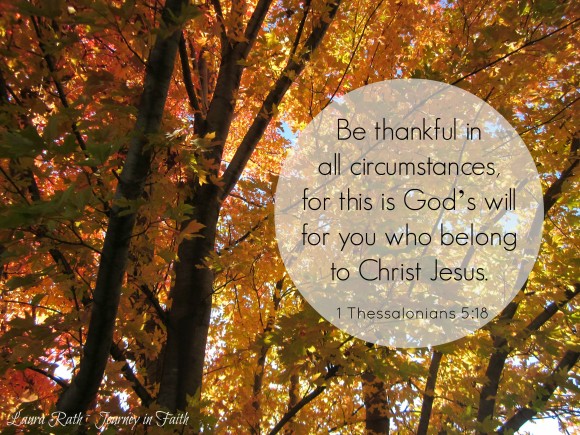 Sometimes life gets so busy, it's easy to forget how blessed I am. Today I'm thinking about, and thanking God for His blessings I often take for granted.
The freedom to worship our one true God.
The means to feed and provide for my family.
Warm clothes to wear on cold days.
My health and the desire to exercise.
The privilege of working at my church.
Be thankful in all circumstances, for this is God's will for you who belong to Christ Jesus.
  1 Thessalonians 5:18 NLT
What blessings are you thankful for today that can sometimes be taken for granted?