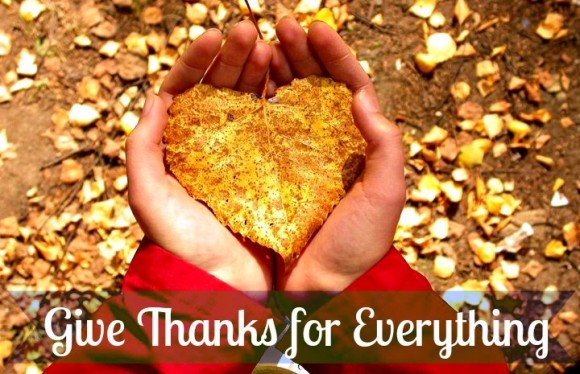 November 1st – 30
5MFF writers are joining together to give thanks.
Six days a week – all month long we will:
Give Thanks for Everything!
We will share a favorite picture,
5 things for which we're thankful,
and a favorite Scripture verse.
We want you to join us.
Comment on posts to tell us about your blessings.
Visit our Facebook Page to follow us,
share a photo, leave a comment, or share a verse.
Let's raise our voices in praise and give thanks.
Give thanks for everything to God the Father in the name of our Lord Jesus Christ.
Ephesians 5:20