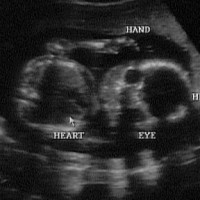 We are so very excited to have another grandson on the way. I have been teased many times for having been blessed with excessive amounts of the "mom" gene. I may be slightly little people addicted. Maybe it is a blessing that we struggled with secondary infertility or our home may have looked like the shoe in which that little old lady lived! LOL
This is a first baby for our firstborn. She is experiencing firsthand the miracle of Psalm 139:
You made my whole being; you formed me in my mother's body. 
 I praise you because you made me in an amazing and wonderful way. 
What you have done is wonderful. I know this very well.
 You saw my bones being formed as I took shape in my mother's body. 
 When I was put together there…,
It's funny how often we sometimes take for granted the workings of our bodies, that is of course until something stops working, hurts, or changes. Watching my daughter's experience of becoming a mom has brought back some memories of my own pregnancies. I remember:
Intense Emotions – I am an emotional person, but oh my poor man while I was pregnant.
Heightened Senses – I can still remember certain smells and tastes and it has been more than thirty years. LOL
Physical Changes – I'm not even going to talk about that one!!
Mental Overdrive – I remember plans, hopes, dreams, fears, and insecurities racing through my brain at hyper-speed.
So, each time my precious one calls me with some emotional or physical change, I simply say, "It's okay, it's normal. You're pregnant."
The Lord tells us we are fearfully and wonderfully made. Each one of us. It doesn't matter if we are quirky or we struggle with a disability. It is common for people to think of anyone who isn't brilliant, beautiful, and talented as flawed. God's Word tells us that we are all flawed with sin, but our Lord still sees us as loved, forgiven, and chosen. How awesome is that?!
Let's take a moment to be encouraged by God's message of love, given to us so that we might share it freely:
I have told you this so that my joy may be in you and that your joy may be complete. My command is this: Love each other as I have loved you. John 15:11-12

May our Lord Jesus Christ himself and God our Father, who loved us and by his grace gave us eternal encouragement and good hope, encourage your hearts and strengthen you in every good deed and word. 2 Thessalonians 2:16

Dear friends, since God so loved us, we also ought to love one another. 1 John 4:11

The LORD appeared to us in the past, saying: "I have loved you with an everlasting love; I have drawn you with loving-kindness. Jeremiah 31:3