As we slept, the snow fell.
In the middle of April we awoke to a blanket of white covering the days before almost greening yard. While months ago we would have rejoiced with excitement over this then autumn gift, seeing it in the days prior to Easter left not much joy or excitement in our hearts.
Even my five year old responded in disgust as he lamented over having to wear a hat outside.
"I wish it would just stay spring," he cried.
This year spring seems to be taking forever to actually arrive. I'm teased with bursts of green and then the next day by blustery winds. It's becoming draining. This season of waiting.
I know spring will come.
We just need to get through these days of April in Minnesota.
Life has those seasons that we know will end, and yet we seem to be stuck — we can see the green — and then the next day the snow comes. Two steps forward one step back. Those days in life are challenging, wearing, and honestly can leave one exhausted and low of hope.
I know.
We've been in what I've deemed the true long winter. My son Samuel had a severe health crisis and was diagnosed with Celiac Disease. We got behind on our homeschool schedule. Jobs have been tight for my husband. We're busy. I know it's temporary, it's a season, and yet at moments I feel just like my five year old did when he saw that unwanted snow on our front lawn.
Annoyed. Irritated. And just wanting it be warm.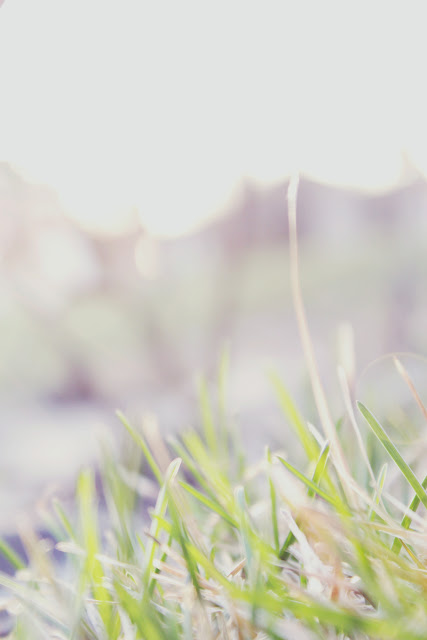 So I've stepped back.
I've cried to our Lord for help and He has given me rest.
Perspective.
All of a sudden the moments within this muddy season of life have bursts of brilliant color and joy. In the everyday. Be it a hug from that same five year old, or a note from a friend, or just the peace and hope that only comes from the Lord in my heart — there's beauty in those almost spring days of life. These moments of green admist the fading brown of  challenges remind me that I am not alone in this season.
Jesus is walking beside me through the snow and the mud and the rain and the green grass.
And our Savior, our risen Savior, walks with you in whatever season you walk. I pray that right now, today, that you are reminded that He will provide those green pastures, those moments of rest, those moments of joy even if the path is muddy, or rainy, or even snowy.
Spring will come.
The LORD is my shepherd, I lack nothing.He makes me lie down in green pastures,he leads me beside quiet waters,he refreshes my soul. Psalm 23:1-3a