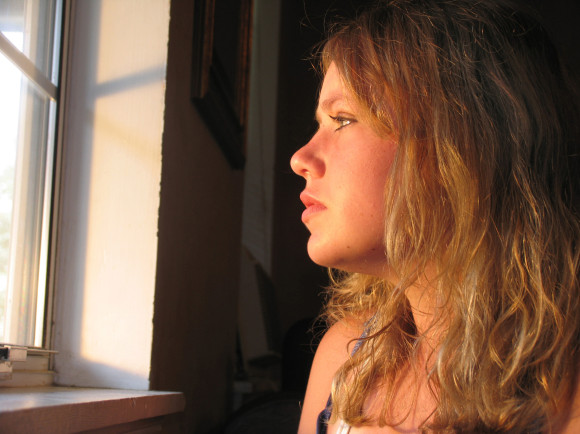 There are days I feel sad and unmotivated. Maybe you can relate?
Life, and what's going on, will contribute to my mood. But, my mood is just that—the way I feel today. And today won't last forever.
The thing about moods is, they change…and often.
While one day I might feel like singing the blues, the next day I may be humming a different tune.**
So, today, I'm sharing what gets me through the I-feel-sad-and-don't-want-to-do-anything-days.
1) Remember that this feeling is temporary.**
So many factors contribute to how we feel on any given day…hormones, the weather, how we slept the night before, lack of exercise, illness, and more.
If there's something you can change in order to feel better, try to change it. (Take a nap, go for a walk, etc.)
If you just have to ride it out (ie. hormones), then give yourself grace to get through without being hard on yourself.
Personally, knowing there will be particular times of the month I'll feel blue helps me get through those very days because I know it's temporary.
2) Spend time with God.
You may not feel motivated to do an in-depth Bible study, but simply talking with God can help. He doesn't expect formalities. He just wants to draw you close and carry you through this time. Tell Him how you feel and ask Him to show you where change can be made.
3) Know what is best for you.
I need days to myself at home, but for some, that makes it worse. Know how you recharge. If time alone is what you need, then do it. If it's being out with people, then make sure you find somewhere to go.
4) If you are the creative type, find something creative to do.
For me, writing is my outlet. It helps me articulate my feelings into words, even when I don't share them with anyone. It's also one way I connect with God, talking to Him as I try to process what I'm thinking and feeling.
5) Do something to change your focus.
Call a friend, turn on praise music, or make a blessings list. Praising God, even when you don't feel like it, will change your focus. You can't praise God and complain at the same time. Go ahead, try it.
6) Continue with your routine.
I don't feel like doing anything when I'm down. But, the more out of my routine I get makes it harder to get back on track days later.
Continue going to the gym, clean the house when you normally would, keep up with laundry and running errands…even when you don't want to. I'm always glad I kept up with these when I'm feeling better.
How about you? What picks you up or motivates you on the days you want to sing the blues?
**Sometimes, moods don't change for the better. If you're experiencing sadness that won't end, emotions you can't control, or other symptoms (ex. fatigue, lack of energy, not being able to sleep, or always wanting to sleep) that may indicate depression, please don't be afraid to talk to your doctor. It may not be openly talked about, but more people than you know have dealt with a form of depression at some time in their lives. And it's nothing to be ashamed of.
Photo credit: Stock photo: In the Window