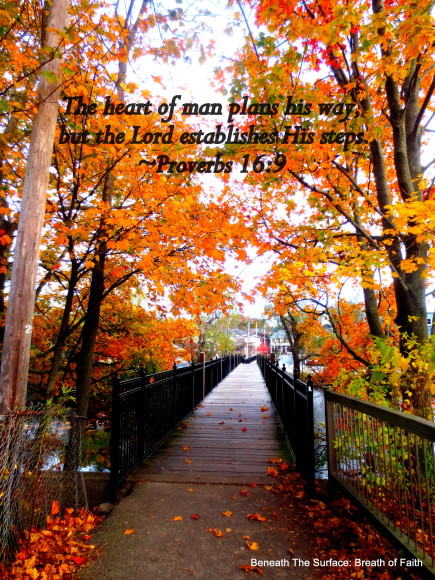 At each crossroad in life, there is a road chosen and a road not taken. Sometimes we actually do the choosing and sometimes the way is chosen for us. I am thankful that although I have turned down a few roads that were rocky, in the end God smoothed the path and brought me to the next pass, better able to discern His direction and to trust Him better, either way. All roads bring us closer to Him who guides our path. I am grateful for His faithfulness; thankful to know He is Sovereign over all my paths.
Thank you Lord:
1. For the faithful friends in my life, who stay and pray, loving me and showing me your gracious heart despite my imperfections. Thank you for the friends no longer in the picture, for whatever the reason. Your grace prevails.
2. For that big job I almost had a couple of years ago. Though I did not understand it then, and felt the sting of rejection and confusion, your wisdom prevails.
3. For kind words received in lonely places. Your goodness prevails.
4. For transforming truth available always, to light the darkened road. Your light prevails.
5. For the family you have given in time and for the family you have given for eternity. Your love prevails.
Thank you Lord, that you are the One, True Living God and that Your will prevails!
Have you considered thanking God, for your roads not taken?