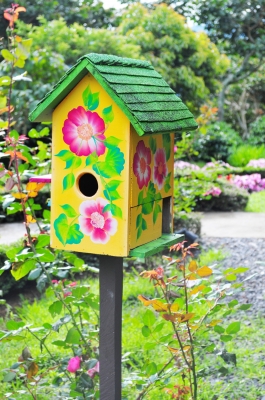 I asked God this morning what He wanted to say to you today, the day you read this blog post. Google has its algorithms, web masters know whom to target and what time of day is best to hit their demographic and magazine editors plan what season to cover certain subjects. But God knows exactly what you need to hear on this day, right now at this moment.
So I asked Him.
I sat in my backyard and listened for His answer to the question.
And then I argued with His answer. 
"But God…" (Red flag phrase if I ever heard one!) "…these women already know that you love them and that they are doing enough."
You already know that God loves you. Your social media screens are full of life- affirming reminders and declarations of His love. You scroll down to beautiful scenic photos with scriptures that tell you again and again that God loves you. The titles of blog posts and articles stream past your eyes in a blur. How could there be any doubt that you are loved by God?
But we do wonder. We wonder if saying, "Yes" to the request to lead another Bible Study will help God love us more. Will it show Him how dedicated we are? Will saying, "No" to the invitation to the game on Sunday move me up a notch in God's eyes?
You, Dear Reader, are loved by the God of the universe. Today. He is not looking at you through eyes that only see your future potential. He sees you, as you are this day, and this moment. And He is loving you. In the present. Today. This minute.
I argued with God about sharing this thought with you because it seemed shallow and basic. Who hasn't heard the John 3:16 words about God loving the world?
But we still wonder if there is more we can do. More we can be. More we can change and fix. We look around and see believers doing mighty exploits. They are writing books, feeding the poor in Africa, adopting disabled children and creating Bible study curriculum, all while home-schooling 5 kids!
As God and I discussed this post, I opened Sarah Young's Jesus Calling Devotional and read the portion for today. The very last sentence jumped out at me and I laughed. It read, "Even the most routine part of your day can be a spiritual act of worship, holy and pleasing to Me."
Standing in your kitchen rinsing the spaghetti sauce off the dishes can be a holy moment. Sorting the laundry into piles of whites, darks and delicates can be a pleasing act of worship to Him. (And some days these routine parts of our day can appear to be mighty exploits!) God wants you to know that folding those towels is a holy and pleasing act to Him. You are His. Every moment of your day is with Him. He takes great pleasure in the routine activities of your life.
Jude 20 says, "You Beloved, building yourselves up on your most holy faith, by praying in the Spirit, you keep yourselves in the love of God, looking for the mercy of our Lord Jesus Christ." (NKJV)
Keep yourself in the love of God. Remind yourself that you are His beloved. Today. You do not need to earn your place with Him. It is yours already. God loves you and you are doing enough.
So I think He won our little argument about what to tell you today. He usually does.