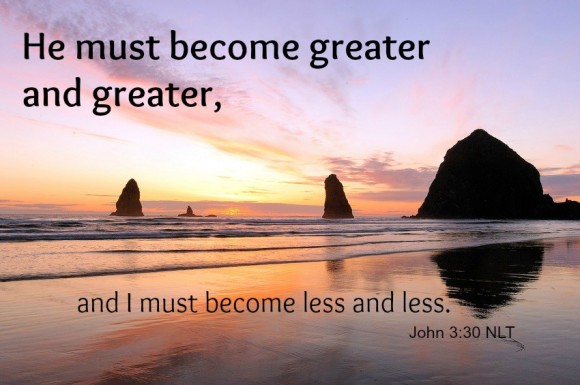 There are days I feel like less. Depending on the day, it might be less skilled, less useful, or less liked by others. And sometimes, I just feel like less. Just. Less.
It happens when I compare myself to others, leading to jealously, anger, and feeling like someone else is better than me.
Maybe you've been there too, feeling…
…like less of a mom when you watch other moms who seem to have it all together.
…less loved when you see other marriages.
…less valuable to God when you can't do what He calls someone else to do.
…less talented when you read or view someone else's work.
…less fortunate when you can't participate in opportunities others can.
I've experienced all of these at one time or another. And some more often than others.
So, what do we do?
Turn to God's word. Read it. Absorb it. And listen to Him speak through it.
Lest you think I have this mastered, I don't. As I write, I'm delving in to His word and letting Him speak truth to me.
When I feel like God can't use me, I remember what God told Moses…
The Lord said to him, "Who gave human beings their mouths? Who makes them deaf or mute? Who gives them sight or makes them blind? Is it not I, the Lord? Now go; I will help you speak and will teach you what to say." Exodus 4:11-12 NIV
When I feel unloved, God says…
This is real love—not that we loved God, but that he loved us and sent his Son as a sacrifice to take away our sins. 1 John 4:10 NLT

And I am convinced that nothing can ever separate us from God's love. Neither death nor life, neither angels nor demons,neither our fears for today nor our worries about tomorrow—not even the powers of hell can separate us from God's love. No power in the sky above or in the earth below—indeed, nothing in all creation will ever be able to separate us from the love of God that is revealed in Christ Jesus our Lord. Romans 8:38-39 NLT
When I feel less talented, skilled, and valuable, God's word reminds me…
In his grace, God has given us different gifts for doing certain things well. So if God has given you the ability to prophesy, speak out with as much faith as God has given you. If your gift is serving others, serve them well. If you are a teacher, teach well.  If your gift is to encourage others, be encouraging. If it is giving, give generously. If God has given you leadership ability, take the responsibility seriously. And if you have a gift for showing kindness to others, do it gladly. Romans 12:6-8 NLT

So, my dear brothers and sisters, be strong and immovable. Always work enthusiastically for the Lord, for you know that nothing you do for the Lord is ever useless. 1 Corinthians 15:58 NLT
And when I feel like less, well, maybe that's a good thing…..
"He must become greater and greater, and I must become less and less." John 3:30 NLT