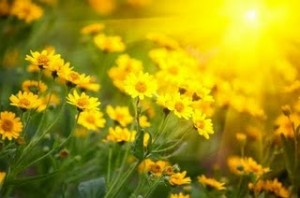 GRACE IS…
the unexplainable hope
that washes away
the accusing whispers that dance in the darkness
and hide behind the mirror
and say, "You need to be thinner
and thinner
and thinner."
Grace…
is the light that calls you
toward something so good that you're scared to trust it.
You might even ignore it at first,
thinking it's not for you.
Instead,
you try to get better
and fix things on your own.
You try to be strong.
Confident.
Perfect.
But hours of 3:00 a.m. sit-ups,
calorie counting,
dieting,
scrutinizing,
and hiding,
will make a person fall.
Yet Grace…
is the mighty hand that will catch you
and promise you
that you don't have to be
perfect.
That you are loved
exactly
the way you are.
Grace…
is the gentle voice that lifts your chin,
tugs at your heart,
and encourages you to believe.
And when you do,
Grace rains
and pours
and washes away
moments,
days,
years,
of worry and trying,
trying,
trying,
on your own.
Grace…
restores your dreams,
fills your heart,
melts your fear,
and opens your eyes
so that you are once again able to see the beauty
in the world
and in yourself.
Grace…
is the free gift from God
that has the power to heal,
to renew,
to deliver,
no matter what your struggle is.
If only you'll let it.
Grace…
is the cross.
For it is by grace you have been saved, through faith—and this not from yourselves, it is the gift of God. – Ephesians 2:8
Thank you, God, for your grace that set me free from my struggle with an eating disorder those many years ago.
What has grace set you free from?
*post originally published at (in)courage.me